What have the museums been buying this month?
The Virgin of the Pomegranate (c.1426), Fra Angelico
Fra Angelico paintings are exceptionally hard to come by, but the Prado has acquired a beautiful example by way of a 'gentleman's agreement' between the museum trustees and the Duke of Alba de Tormes. The Virgin of the Pomegranate exchanged hands for €18 million, with the Duke throwing a second, smaller panel by the artist, which depicts Saint Anthony Abbot's death, into the bargain.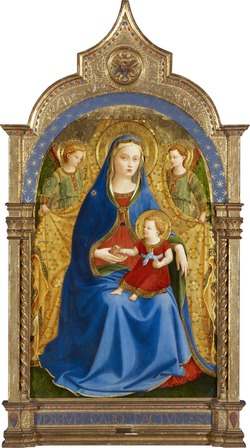 Collection of 18th-century French decorative arts
Thirty-one elaborate objects – including a pair of gilt bronze candelabra, a porcelain inkstand and seven clocks – have made their way into the Getty's collection as part of a combined gift and purchase agreed with the economist Horace Wood Brock. Brock has been collecting English and French decorative arts for more than 30 years; these examples all hail from 18th-century Paris.
Arthur Atherley (1791), Sir Thomas Lawrence
Thomas Lawrence, a contemporary of Turner, spent the majority of his adolescence in Bath before moving to London to set up as a painter. Yet this is the first work by the artist to be acquired by Bath's Holburne Museum. The gallery raised £450,000 to acquire the oil sketch, which depicts a fresh-faced Arthur Atherley, son of a wealthy banker. His finished portrait currently resides in the Los Angeles County Museum of Art.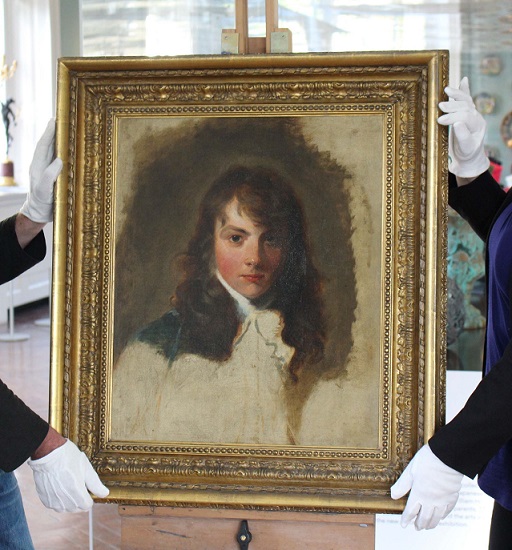 16 new works for the redeveloped Walker Campus and Minneapolis Sculpture Garden
The Minneapolis Sculpture Garden, which opened to the public in 1988, is undergoing major redevelopment in time for its 30th birthday. When it reopens along with the neighbouring Walker Art Center's revamped campus in June 2017, it will now boast 16 new sculptures by contemporary artists. Among them will be the very first permanent outdoor works by Nairy Baghramian, Theaster Gates, Mark Manders, Philippe Parreno, and Aaron Spangler – and flying in from London's Trafalgar Square is Katharina Fritsch's Hahn/Cock, the electric blue cockerel that first appeared on the Fourth Plinth in 2013.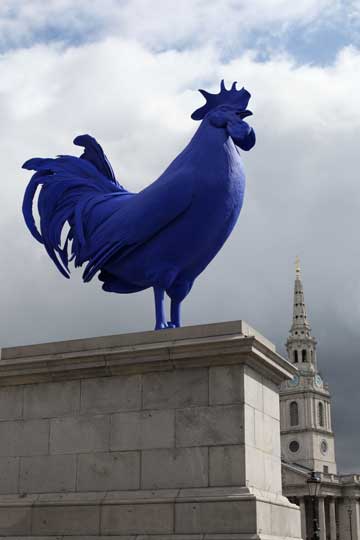 Gettin' Religion (1948), Archibald Motley
The Whitney's celebrated Archibald Motley exhibition, which closed this month, did much to enhance the Jazz Age Modernist's reputation. Building on that success, the museum has acquired one of the artist's iconic street scenes, Gettin' Religion (1948), directly from his heirs. Motley lived and worked in Chicago, but is associated with the 'Harlem Renaissance', a major flowering of African American art, music and literature that influenced artists far and wide. This is the first painting by Motley to enter the collection.
Abstract (2012), Hito Steyerl
Hito Steyerl is an influential figure in the international art world, but until this month not a single one of her works had been acquired for a UK collection. The Glasgow Museum of Modern Art has finally plugged the gap with Abstract (2012), a two-channel video which commemorates the artist's friend, Andrea Wolf, an activist who died in 1988 when fighting for the Kurdistan Workers' Party (PKK). The piece fits in to GoMA's wider research and acquisition programme focusing on documentary films by female artists, and was purchased through the Contemporary Art Society's Collections Fund.
Dos Mujeres (Salvadora y Herminia) (1928), Frida Kahlo
Another first for the MFA Boston, which can now add Frida Kahlo to the list of artists featured in its permanent collection. Dos Mujeres (Salvadora y Herminia) was purchased by the museum for an undisclosed sum, and depicts two of the artist's childhood acquaintances. It was the first work she ever sold – presumably for a much smaller amount than it fetched this time round.
Skyspace, by James Turrell
Celebrated light and installation artist James Turrell has made an exceptionally generous birthday gift to the Pittsburgh Mattress Factory. His donation of one of his famous Skyscapes is worth $1 million, the single largest gift in the museum's history. A very good way to celebrate turning 40…
Street Scene in Front of a Hair Salon (1926), Ernst Ludwig Kirchner
An important painting by Ernst Ludwig Kirchner has finally made it back into Dresden's state collection. The artist's Expressionist depiction of urban life was completed in 1926 and acquired for the Dresdner Galerie, where it formed a key part of the modern art collection until 1933. That year, it was selected for the notorious Nazi-sanctioned 'Degenerate Art' exhibition at the Neues Rathaus, and ultimately confiscated from the Dresdner Galerie. Outgoing director of the SKD, Hartwig Fischer, described it as a 'decisive addition' to the collection.
50th anniversary acquisitions
The Israel Museum has been showered with gifts on the occasion of its 50th birthday, adding over 400 items to its holdings, including 21 separate collections that range in their focus from ancient glass, to Greco-Roman sculpture and French painting. The donations and acquisitions are the result of a 'multi-year' initiative culminating in the museum's anniversary commemorations this year: there is certainly a lot to celebrate.
Martin Luther King portrait bust (1970), Charles Alston
Two years after Martin Luther King Jr.'s assassination in 1968, the Rev. Donald Harrington commissioned African American artist Charles Alston to create a portrait bust to commemorate him. Alston made five casts of the work, one of which was moved into the Oval Office in 2009 at the behest of Barack Obama, replacing one of Winston Churchill. This addition to the Smithsonian's holdings is well timed: the new National Museum of African American History building (designed by David Adjaye) is due to open later this year, and the acquisition itself was announced on the eve of Martin Luther King Day.
A Thesaurus of British History Painting between the 1760s and the 1830s: The James–Hamlyn Gift
And finally, the Royal Academy is celebrating an acquisition that is not an artwork itself, but an ingenious way of organising and understanding them. Over the course of his career the art historian Richard E.W. James put together an exhaustive card index of the historic and literary sources that inspired artists and exhibiting bodies in 18th- and 19th-century London. The extraordinary thesaurus has been donated by Robin Hamlyn to the Academy, where it will no doubt serve as an important resource for students and researchers.
Unlimited access from just $16 every 3 months
Subscribe to get unlimited and exclusive access to the top art stories, interviews and exhibition reviews.
Recommended for you