What have the museums been buying this month?
The J. Paul Getty Museum, Los Angeles
Medieval alabaster sculpture of Saint Philip by the Master of the Rimini Altarpiece
This beautiful carving from 1420–30 is attributed to the most influential alabaster sculptor of the period, known as the Master of the Rimini Altarpiece. It was probably one of 12 apostle figures created for a church or private palace. Saint Philip carries the cross on which he was martyred, and is rendered in fine, veined alabaster which was probably left mostly unpainted – although traces of pigment do survive on the lips and eyes. You can see the work in the Getty Museum's North Pavilion at the Getty Center.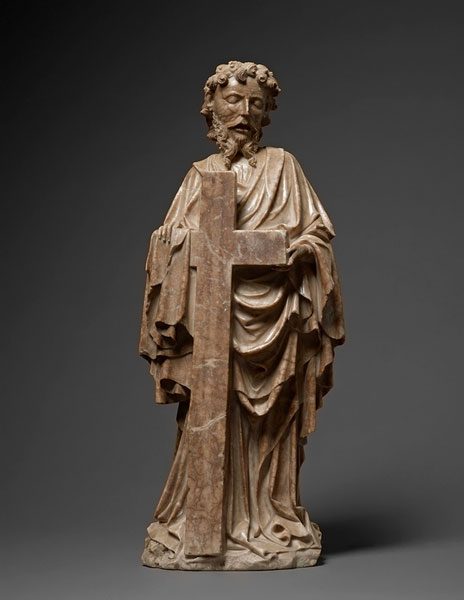 Glasgow Museums
Pretty much every film and video work from about 1992 until now, by Douglas Gordon
Douglas Gordon studied at the Glasgow School of Art, won the Turner Prize in 1996, and featured prominently in Scotland's national celebration of its contemporary artists, 'GENERATION', last year. Conveniently, this installation gathers together nearly all of the filmmaker's creations into one expanding collection (currently, 82 videos play over a cluster of 101 monitors).
National Museums Scotland
Five rare ivories by David Le Marchand
The Huguenot carver David Le Marchand (1674–1726) settled briefly in Edinburgh from 1686 to 1700, having fled religious persecution in his native France. The four medallions and a miniature bust acquired recently by the National Museums Scotland are significant (and rare) survivals from that period before he made a name for himself as an ivory carver in London. The set was commissioned by the Mackenzie family, and remained in their collection for three centuries.
Fitzwilliam Museum, Cambridge
The letters of Samuel Palmer, and a royal portrait by Vicente López y Portaňa
The Fitzwilliam Museum's set of 47 letters – variously signed S. Palmer, Samuel Palmer, Nogo, Mr Fearing, Vanity of Vanities, and A good-for-nothing-little-baby-scamp who is afraid to sign his name – contradicts the notion that the 19th-century artist was reclusive in his later years. The correspondence complements Palmer's famous work The Magic Apple Tree (c. 1830), which is a highlight of the collection.
The Museum's other recent purchase, by contrast, plugs a significant gap. Vicente López y Portaňa's portrait of Queen Maria Isabel de Borbón is the first painting by the Spanish court painter to enter any UK collection.
Tang Museum, Saratoga Springs, NY
500 photographs from the collection of Jack Shear

The photographs that make up this group – a gift of the photographer, curator and collector Jack Shear – range from pioneering 19th-century prints to contemporary works, and offer a sweeping overview of the relatively young medium's development. Visitors to the museum will be able to enjoy a selection from the 500-strong group in an exhibition, 'Borrowed Light', which opens on 6 February next year.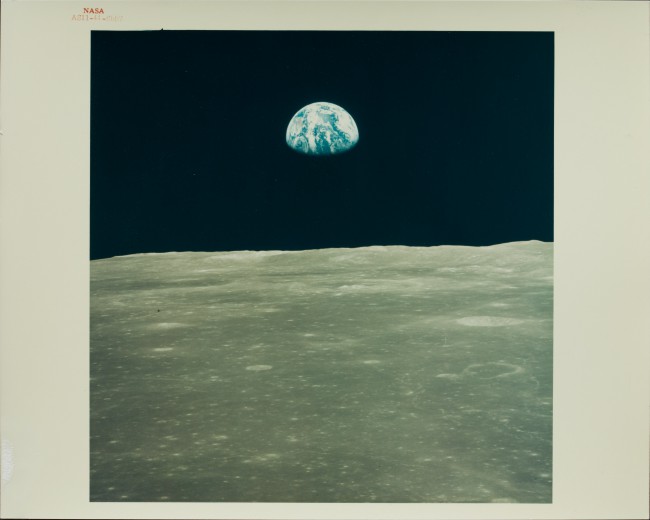 Scottish National Gallery of Modern Art
Mother and Child by Norah Neilson Gray
Scottish painter Norah Neilson Gray (1882–1931) was celebrated during her lifetime but is largely forgotten now. The Scottish National Gallery of Modern Art hopes to change that. The artist's Mother and Child is the first of her paintings to be acquired by the museum, and will feature prominently in an upcoming exhibition 'Modern Scottish Women: Painters and Sculptors 1885–1965'. Gray studied in Glasgow and exhibited successfully in the UK, Europe and USA. This particular work demonstrates how she combined skilful draughtsmanship with a radically spare use of colour and detail.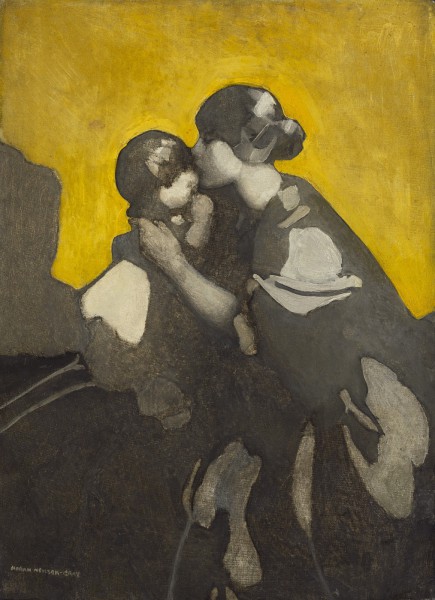 Walker Art Center, Minneapolis
Contemporary works, including pieces by Joseph Kosuth and Liz Deschenes
The Walker Art Center has confirmed several major contemporary acquisitions this month. Among them are Joseph Kosuth's Information Room (Special Investigation) – a seminal 'reading room' style installation from 1970 that still has its echoes in contemporary art today – and Liz Deschenes' reflective Gallery 7 set of experimental mirrored photograms, created especially exhibition at the museum (until 22 November).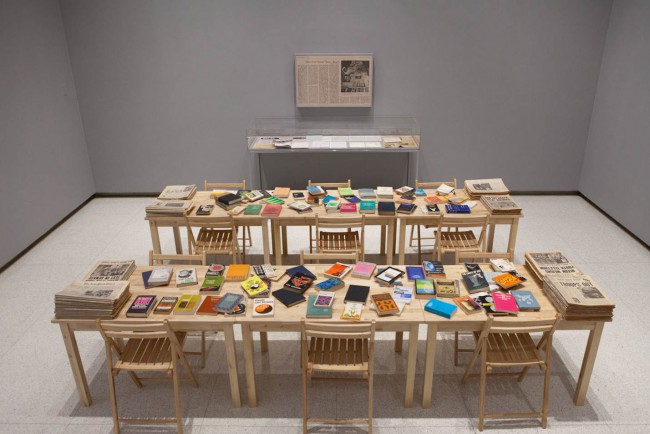 Crystal Bridges Museum of American Art, Bentonville
Maya's Quilt of Life (1989), Faith Ringgold, from the collection of Maya Angelou
Oprah Winfrey commissioned this quilt to celebrate the 61st birthday of Maya Angelou, who subsequently hung it in her home. The author and activist is depicted in her trademark African head wrap and dress, surrounded by flowers and excerpts from her own texts. The appeal of such notable celebrity provenance is undeniable, but the piece is also of specific local interest: Angelou's best known work, I Know Why The Caged Bird Sings centres on her own childhood in Arkansas, and there is a long history of quilt-making in the Ozarks region.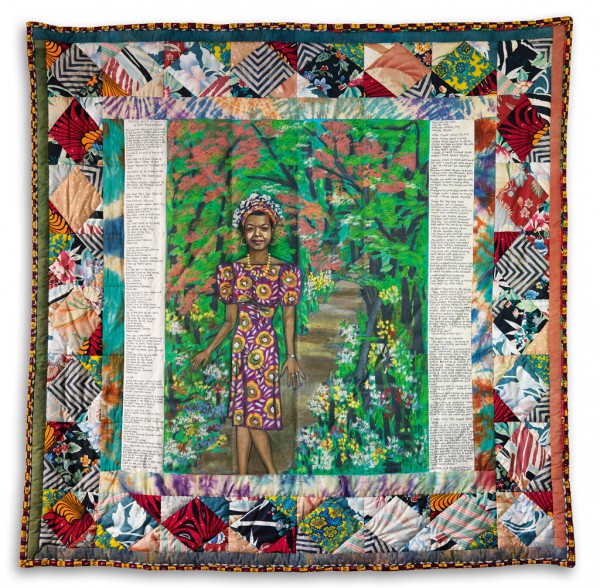 Kunsthaus Zürich
The Knecht Collection of Dutch and Flemish paintings, on long term loan
A group of 50 masterful 17th-century paintings on show at the Kunsthaus Zürich's temporary exhibition 'A Golden Age' (until 10 January) will stay on at the venue for 'a number of decades' following a new loan agreement. Collectors Ferdinand and Karin Knecht, who hail from the city, have promised to leave the works there for at least 20 years. Among the paintings are beautiful examples by Jan Brueghel the Elder, Hendrick Avercamp and Adriaen Coorte.
Unlimited access from just $16 every 3 months
Subscribe to get unlimited and exclusive access to the top art stories, interviews and exhibition reviews.
Recommended for you