Experience counts for a great deal in the art market. Deep knowledge of a specialist field, a loyal client base, and a thorough understanding of how collections are built and managed are things that take many years to develop and deploy.
All the same, the art trade has altered rapidly in recent years. The proliferation of art fairs has transformed the geography of buying and selling art, both in terms of the new markets it has opened up and how it has changed the way dealers and gallerists think about displaying objects. And the digital revolution is undeniably making its mark, through online auctions, new platforms for buying and selling art, and a host of innovative websites. There's been a gradual, if incomplete shift towards transparency in the market – and certainly a greater acknowledgement of how the art trade and public museums and galleries are tied to one another, often (but not always) for the public good.
Most of the figures behind this dynamism are young in art world terms – and many of them under 40. Which of these movers and shakers should be in our selection of 10 individuals to represent 'The Business' in the Apollo 40 Under 40? How to differentiate the people breaking new ground from those who are merely following in their footsteps?
And what's the place of expertise amid all this innovation? Our judges have also – rightly – been considering those individuals with a connoisseurial wisdom that belies their age, or in the contemporary art world, with an instinct for talent that promises to protect and promote the great artists of the future.
Who would you include in 'The Business' section of the Apollo 40 Under 40? And who's not all they're cracked up to be?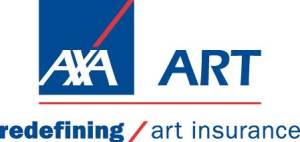 Unlimited access from just $16 every 3 months
Subscribe to get unlimited and exclusive access to the top art stories, interviews and exhibition reviews.
Recommended for you