This week's competition prize is Rubens and His Legacy: Van Dyck to Cézanne (Royal Academy of Art, £48) Click here for a chance to win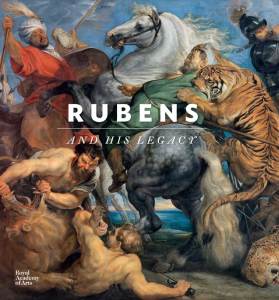 Published to accompany a major exhibition at the Royal Academy of Arts, Rubens and His Legacy: Van Dyck to Cézanne explores the artistic legacy of Peter Paul Rubens (1577–1640), the most influential of Flemish painters. The exhibition brings together masterpieces by Rubens and the artists who were inspired by him, during his lifetime and up until the 20th century, including Van Dyck, Watteau, Turner and Delacroix, as well as Manet, Cézanne, Renoir, Klimt and Picasso. This catalogue explores six key themes that featured in Rubens' work and shows how these themes also appear in the masterpieces of numerous great artists who were influenced by him in the generations that followed.
For your chance to win simply answer the following question and submit your details here before midday on 6 March 2015.
In which Flemish city did Rubens set up his studio in in 1608?
This competition closes at midday on 6 March 2015.
For our last competition prize we offered Eduardo Paolozzi, by Judith Collins (Lund Humphries, £45)
We asked: In which year was Eduardo Paolozzi elected to the Royal Academy?
Answer: 1979
Congratulations to the winner, Marta Velasco Velasco.
Recommended for you