This week's competition prize is The Fabric of India, Rosemary Crill, ed. (V&A Publishing, £35). Click here for your chance to win.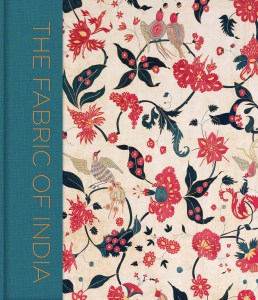 Published to accompany the V&A's current exhibition, 'The Fabric of India', this book is a wide-ranging overview of the making, design, and use of textiles from the Indian subcontinent. Focusing on individual objects, it explores in detail the materials and techniques used in their manufacture and discusses centres of production, patronage, markets and designs. It is the first truly comprehensive book on the subject, featuring lavishly illustrated chapters interspersed with detailed analysis of unique objects of world importance, including a Kashmir map shawl, Tipu Sultan's tent, and a remarkable 18th-century temple hanging from South India.
For your chance to win simply answer the following question and submit your details here before midday on 20 November 2015.
Which natural blue-violet dye is commonly found in India?
This competition closes at midday on 20 November 2015.
For our last competition prize we offered Princeton's Great Persian Book of Kings: The Peck Shahnama, by Marianna Shreve Simpson and Louise Marlow (Yale University Press, £30)
Who wrote this Persian epic?
Answer: Ferdowsi
Congratulations to the winner, Phillip Gill.
Recommended for you