Introducing Rakewell, Apollo's wandering eye on the art world. Look out for regular posts taking a rakish perspective on art and museum stories
Students at the Courtauld Institute know more than they used to – if their performance on University Challenge is anything to go by, that is. The Courtauld made its first appearance on the long-running quiz show in 2014, when its team was trounced by the University of Bristol by 190 points to 75. On its second appearance, in 2017, things had improved – slightly. That year, the art historians notched up 85 points; their opponents from Oxford Brookes University, 175.
This week, four students from the Courtauld racked up no fewer than 145 points against the London School of Economics – which means (spoiler alert) that for the first time in University Challenge history the Courtauld team will be coming back for the second round of the competition. Even so, remedial lectures may be on the cards for these cosmopolitan quizzers. Asked for the setting of a painting by Manet described by a Taschen art guide as 'a declaration of love for the capital of the world', they answered 'Paris' – which led host Jeremy Paxman to point out, with not a little relish, that the 'specific location' he had requested was the Folies-Bergère… and that the painting is in the collection of the Courtauld Gallery.
Oh well. They got plenty of the other questions right. And besides, has any team on University Challenge ever had a more tasteful mascot?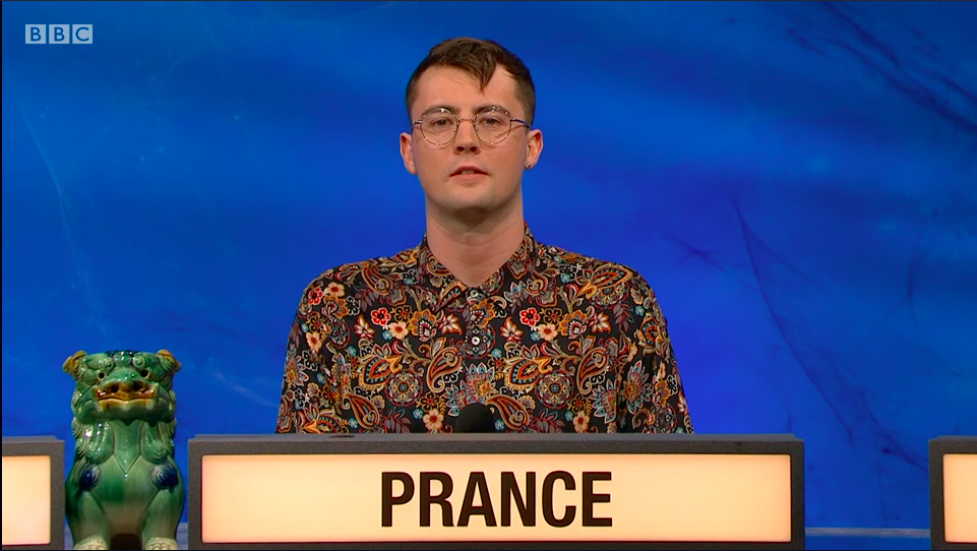 Got a story for Rakewell? Get in touch at rakewell@apollomag.com or via @Rakewelltweets.
Recommended for you