A round-up of the week's reviews and interviews…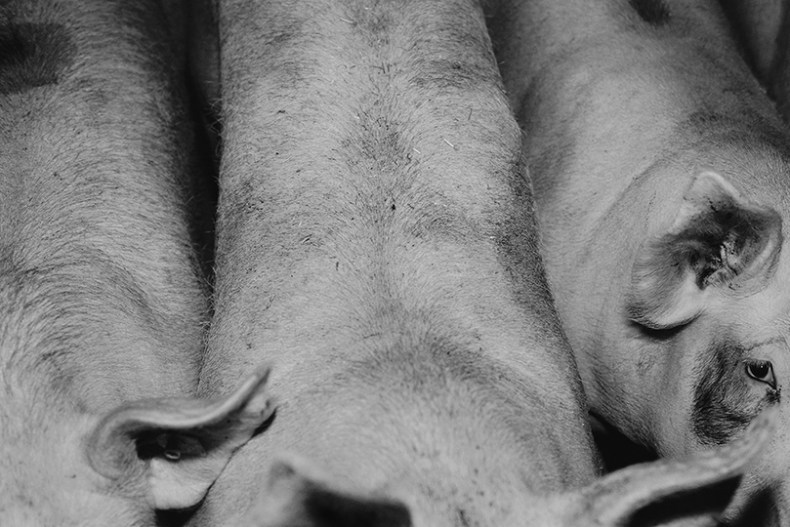 The Fifth Prix Pictet (Emma Crichton-Miller)
The shortlists are consistently strong and surprising, even if there is sometimes a slight sense of strain – while I greatly admire the photographer Rineke Dijkstra, I am not sure how her series of portraits over 14 years of the Bosnian girl Almerisa fits the theme of 'Consumption'. The organisers have given themselves the freedom to choose the very best photography by the world's very best photographers by placing no restrictions on genre or nationality.
Interview with Phillip King (Grace Banks)
There are some materials that take me a while to get to the bottom of. A new love is Japanese paper: it's as strong as steel and they make armour from it. But when you put it in water it goes soft and you can shape it. I spend a lot of time experimenting with texture. Materials are often what inspire me to do my work.
Carving a space: the Boros Collection bunker in Berlin (Stephen Truax)
The bunker dominates an entire square block in Berlin-Mitte, an 18-metre tall block of poured concrete. Its façade is studded with bullet holes and rampart-like windows. A heavy steel door is held open with an ancient leather strap. This is the unexpected home of the Boros Collection of contemporary art.
Rothko colours in the US east coast (Louise Nicholson)
The US east coast is enjoying a Rothko fest. On 13 May, Christie's New York brought the hammer down on his soaring, 8.5 ft high painting in three colour-saturated blocks…The following week, Harvard Art Museums (comprising the Fogg, Busch-Reisinger and Arthur M Sackler museums) announced their first special exhibition to mark the upcoming November reopening of their buildings in Cambridge, Massachusetts…Meanwhile, a remarkable exhibition at New York's Pace gallery digs into the core of the Rothko consciousness. More than 30 large works on paper made between 1941 and 1947, almost all for sale, hang on plain grey walls free of labels, an arrangement that enhances their power.
'Symphony of a Missing Room' at the Royal Academy (Matilda Bathurst)
On paper, Lundahl & Seitl's practice can seem incurably jargonistic…[Their] theorising, however, seems of little consequence when thrown behind the white fog of the goggles, disorientated by the footsteps echoing around your ears, at the mercy of the small hands that skilfully guide you through passages, across abandoned courtyards, down staircases, up into lifts, at one point even dragging you dancing across an empty ballroom.
Unlimited access from just $16 every 3 months
Subscribe to get unlimited and exclusive access to the top art stories, interviews and exhibition reviews.
Recommended for you