A round-up of the week's reviews and previews
Is it time to scrap the BP Portrait Award? (Digby Warde-Aldam)
One critic wrote off this year's exhibition as a parade of empty misery. High seriousness is the order of the day. We see hobbled geriatrics, sitters with sobering physical deformities and a lot – and I mean a lot – of apparently disillusioned youths with tattoos.
Same pictures, different story: Impressionism arrives in Philadelphia (Louise Nicholson)
Now that we have all three installations to compare, this last title seems the most apt to describe Durand-Ruel as well as the most successfully argued in its installation. Had he been a gambler, Durand-Ruel would have cashed in his chips after disastrous early shows. He was not an inventor, either. The artists were already painting their light-drenched pictures when Durand-Ruel met them, and he did not steer them in their development. He was their discoverer, their saviour.
Introducing this year's Prix Pictet contenders
Photography has always played an important role in bringing to light people, places and situations that might otherwise go unseen. That's part of the thinking behind the Prix Pictet – a prestigious award set up by the Pictet Group in 2008, which champions photographers who place issues of sustainability and the environment at the centre of their work.
Living with art: a look at Los Angeles' domestic gallery spaces (Evan Moffitt)
On the second floor of the Oso Apartments (Spanish for 'bear'), gallerist Paul Soto has plastered and painted every surface of his small one-bedroom unit a brilliant white. Virtually devoid of personal effects, it's hard to imagine that Soto lives there. Park View is the commercial white cube transported to a private home, where Soto has shown work by familiar favourites like Charles Atlas, Silke Otto-Knapp, and John Divola, alongside talented younger artists like Paul Pescador, Katie Aliprando, and Matt Siegle.
Public Relations: Adam Buck's Regency portrait miniatures (Crystal Bennes)
In 1809, Regency high society was momentarily captivated by a scandal involving Prince Frederick, Duke of York. Six years previously, the duke had taken up with Mary Anne Clarke, who became the most famous of his many mistresses. The duke was commander in-chief of the army, and rumours abounded that Clarke was subsidising her lavish lifestyle by selling access to the duke, and even commissions…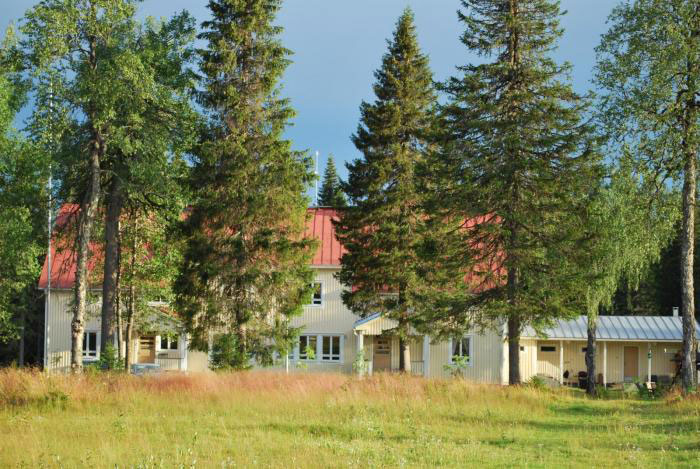 Baltic Diary: Art, Nature and National Identity (Tom Jeffreys)
July in Helsinki: the sun is out and the city is in holiday mode. The locals have retreated to their cottages in the countryside. There they'll spend the next month or more, getting in and out of the sauna or sitting by a lake as days stretch long into nights. It's a reminder that, despite ongoing economic worries, Finns still have it pretty good. It's also a reminder that, in the national consciousness, nature remains a significant presence.
Recommended for you