Introducing Rakewell, Apollo's wandering eye on the art world. Look out for regular posts taking a rakish perspective on art and museum stories
With Donald Trump's beloved border wall stalled in planning, a Los Angeles-based artist has decided to take matters into his own hands and construct the barrier out of cheese.
'The first thing that comes to your mind is that it's absurd,' Cosimo Cavallaro tells the LA Times. Hence his project – 'Make America Grate Again' – which will see a wall, currently already 30 feet long, constructed entirely from blocks of expired cotija cheese. 'The simplicity of the wall is that it shows and exposes the waste,' he announced in a promotional video. 'I don't like walls. So this is a wall that I can handle. This is a wall that I'm willing to live with. Because this wall is a perishable – it will not last.'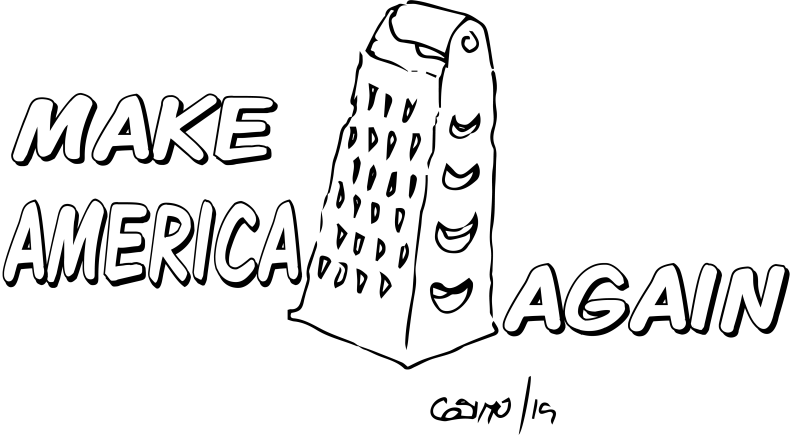 One can only wonder how Cavallaro's project will measure up to the last notable dairy-based artwork installed in California. Dieter Roth's first American show, which opened at the Eugenia Butler Gallery, Los Angeles in 1970, consisted of 37 suitcases full of pungent German cheese that were left out to rot over the duration of the exhibition. After a few days, the spectacle became infested with flies and maggots, reeking so badly that local residents resorted to calling in public health inspectors. A fromage fray, if you will…
Got a story for Rakewell? Get in touch at rakewell@apollomag.com or via @Rakewelltweets.
Unlimited access from just $16 every 3 months
Subscribe to get unlimited and exclusive access to the top art stories, interviews and exhibition reviews.
Recommended for you