Introducing Rakewell, Apollo's wandering eye on the art world. Look out for regular posts taking a rakish perspective on art and museum stories.
Rakewell's most-tapped apps of the pandemic year? The same as yours, dear reader: Deliveroo, Just Eat and Uber Eats. By now, your correspondent has even started delving into the 'Healthy' options on Deliveroo, a quest for peptic peace his latest lockdown diversion.
There's been no shortage of junk food, then. But there has been a dearth of art. Step forward the Zuzeum Art Centre in Riga, which has partnered with the food delivery app Wolt to smuggle art into the buffet of burgers and other fast-food favourites available on the platform.
Zuzeum, which houses a vast private collection of Latvian art, has taken the guise of a restaurant on the app. Users are invited to preview works from the collection, which have been categorised as appetisers, entrées and desserts, to pile their favourite pieces into a virtual shopping basket, and finally to add 'cutlery' as they check out – which gives them an open-ended ticket to the art centre itself. Cheekily, one of the works available for preview is a work from the Bread series by Anatoly Osmalovsky, who carves linden wood into sculptures that look like monumental slices of rye bread. Do not ingest.
The first exhibition on a food delivery app? Probably. But the partnership between Zuzeum and Wolt puts Rakewell in mind of those ubiquitous advertisements for Just East, in which Snoop Dogg raps his way through the nutritional options. 'Tacos to the chateau', 'a slice on the side of the hot tub' and all that. But watch the ad again: that bouncy castle burger, that watchtower of colossal waffles. Let's hope that genius of junk food made art, Claes Oldenburg, gets a discount on deliveries.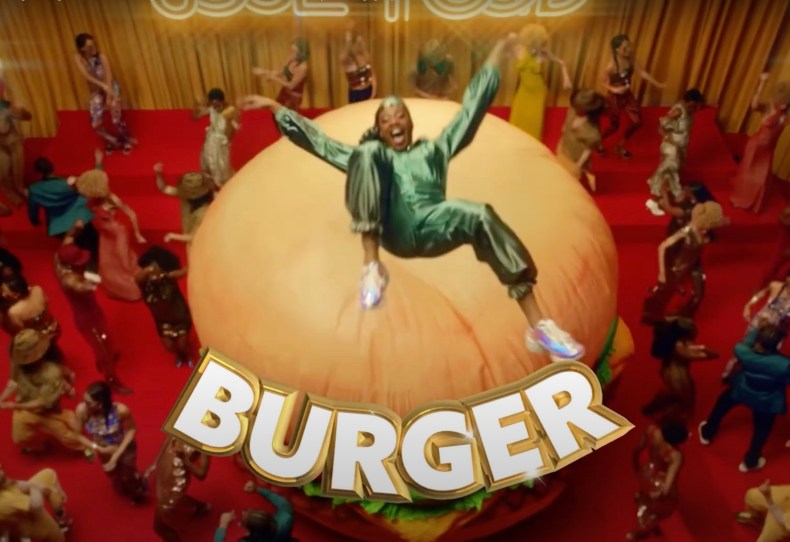 Got a story for Rakewell? Get in touch at rakewell@apollomag.com or via @Rakewelltweets.
Recommended for you