Apollo offers you the chance to win a superb free book
Simply answer the question below and you could win one of the finest art history books
For our last competition prize we offered Owning the Past: Why the English Collected Antique Sculpture, 1640–1840, by Ruth Guilding (£55, Yale University Press)
We asked: Which English architect began to display his pictures and antiquities in a house museum in Lincoln's Inn Fields in the early 19th century?
Answer: Sir John Soane
Congratulations to Gerry McQuillan, winner of this competition, drawn at random from the hundreds of correct answers we received.
This week's competition prize is Rembrandt's House: Exploring the World of the Great Master, by Anthony Bailey (Tauris Parke, £11.99)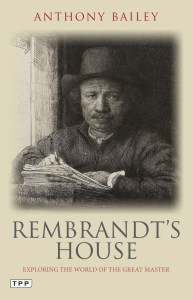 No.4 Breestraat, Amsterdam, is an imposing 17th-century house, but little different from many big old houses in the city. What makes it exceptional is that for 20 years one of the world's greatest artists lived here – Rembrandt van Rijn, master painter of the time. This is the story of that house, the world Rembrandt observed in and around it and the special universe he created in his studio there. In this unique and imaginative portrait, Anthony Bailey pieces together the events and circumstances which shaped Rembrandt's career – from his early apprenticeship to his marriage and personal relationships; his restless artistic energy, creative triumphs and, finally, his slow fall from fashion and descent into financial hardship, which forced him to sell his home.
For your chance to win simply answer the following question and submit your details here before midday on 21 November 2014.
Rembrandt lived in Amsterdam for the majority of his career. But in which city was he born?
This competition closes at midday on 21 November 2014.
Recommended for you