This week's competition prize is Frank Auerbach: Speaking and Painting, by Catherine Lampert (Thames & Hudson, £19.95). Click here for your chance to win.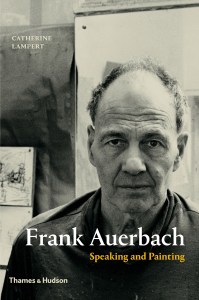 Catherine Lampert has known the British painter Frank Auerbach since she sat for him in 1978. Her account of his life and work is intimate and insightful, drawing on conversations with the artist that reveal his personality and thought as never before.
For your chance to win simply answer the following question and submit your details here before midday on 5 June 2015.
Which British artist's collection of Auerbach paintings and drawings was distributed among UK museums by the Arts Council earlier this year?
This competition closes at midday on Friday 5 June 2015.
For our last competition prize we offered A Rothschild Renaissance: Treasures from the Waddesdon Bequest, by Dora Thornton (The British Museum Press, £30).
In which English county is Waddesdon Manor?
Answer: Buckinghamshire
Congratulations to the winner, Wendy Davison
Recommended for you