This week's competition prize is Death on the Nile: Uncovering the Afterlife of Ancient Egypt by Helen Strudwick and Julie Dawson, published by D Giles Limited, in association with the Fitzwilliam Museum, Cambridge (£45). Click here for your chance to win.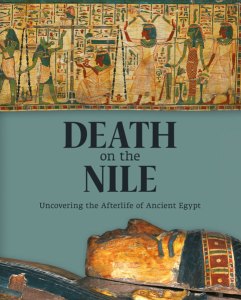 Published to accompany the current exhibition at the Fitzwilliam Museum, Cambridge, this fascinating and beautifully illustrated volume examines objects from the museum's world-renowned collection, deepening our understanding of the lives and concerns of ancient Egyptians as they prepared themselves for death and burial.
For your chance to win simply answer the following question and submit your details here before midday on 18 March.
Who was the Egyptian god of the afterlife and ruler of the underworld?
This competition closes at midday on 18 March.
For our last competition prize we offered Gothic Ivories: Calouste Gulbenkian
Collection, by Sarah Guérin, published by Calouste Gulbenkian Museum/Scala (£25)
Which European city was the pre-eminent centre for ivory carving in the 13th and 14th centuries?
Answer: Paris
Congratulations to the winner, Paul Bell.
Recommended for you