A round-up of the week's reviews and interviews…
Making a Masterpiece: Tim Noble and Sue Webster (Interview, Masterpiece Magazine)
Blain|Southern decided to present a single artist on their stand at the fair this year, and asked us to come up with 'a masterpiece'. That's a bit like asking a comedian to come up with a joke on the spot! I went away and thought that for this fair, it needed to be something that looked very smart – in contrast to a lot of our work, which is made of trash. So we're making a shadow piece out of silver, a portrait of Tim and me.
Cultural Confidence: Scotland's GENERATION (Catherine Spencer)
'Generation' consists of over 60 exhibitions across Scotland, from Glasgow, Edinburgh and Dundee to North Uist and Orkney, the cultural complement to the Commonwealth Games which Glasgow hosts this July. The project, of course, anticipates another major event this autumn, but remains understandably silent regarding referendum politics. Serendipitously (or cannily), 'Generation's stress on the international achievements of Scotland-based artists neatly positions it to chime with whichever mood prevails – better together, or better apart.
'Mario Schifano 1960−67′ at Luxembourg & Dayan' (Rosalind McKever)
While the exhibition showcases the changes in Schifano's style over a short period, signs of continuity are still apparent: his loose brushstrokes, unusual materials, motifs which display and conceal the canvas, and preference for certain colours, in this exhibition cyan and terracotta. Throughout the period Schifano also succeeded in synthesising many aspects of European and American modernism, while resonating with the concerns of post-war Italian art
Majesty and Mortar: Palaces on the BBC (Camilla Apcar)
Cruickshank's ability to single out a seemingly pedestrian detail – an unusual open hearth fire or decorative bust, for example – and contextualise it allows him to zigzag between history, architecture and aesthetic delights with ease. He carries the series with schoolboyish delight.
Impressed: Courtauld students explore contemporary prints (Katy Barrett)
The MA students [take] as their starting point the simple concept of printmaking requiring the application of pressure to paper. They told me how, on seeing the print selection, 'we were struck by the three-dimensionality: traces of the pressure used in their production still visible through indentations in the surface.' So, they have turned to the modern artists among the ACE and Courtauld works to look for how the process of printmaking, of pressure and impression, has been taken and expanded.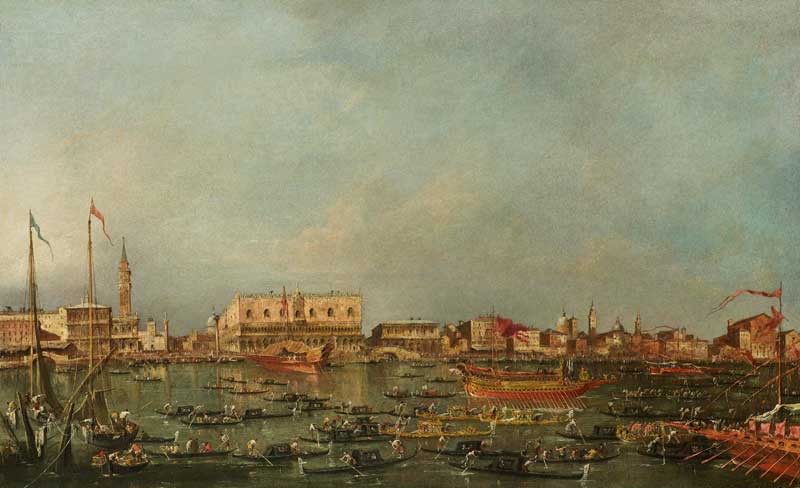 Opening up London's galleries: London Art Week (Emma Crichton-Miller)
…while the passing buyer off the street is a rare bird, it is only by visiting a gallery in person that a collector has an opportunity to discover a dealer's stock in depth, to plumb the dealer's expertise, to discuss at length and in privacy the various options available, to move serendipitously from a piece viewed in a window or at a fair or in a catalogue to another piece recently purchased or hidden in a back room.
It was to advertise this opportunity that last year over 40 galleries and three major London auction houses launched the initiative London Art Week.
Recommended for you