Apollo offers you the chance to win a superb free book.
Simply answer the question in the competition and you could win one of the finest art history books.
For our last competition prize we offered Islamic and Oriental Arms and Armour: A Lifetime's Passion by Robert Hales (Robert Hales C.I. Ltd., £85)
We asked: Which 18th-century Indian ruler owned an automaton of a tiger mauling a European man?
Answer: Tipu Sultan
Congratulations to Peter Crisp, winner of this competition, drawn at random from the hundreds of correct answers we received.
This week's competition prize is The Neo-Impressionist Portrait 1886–1904, edited by Jane Block and Ellen Wardwell Lee (Yale University Press, £45)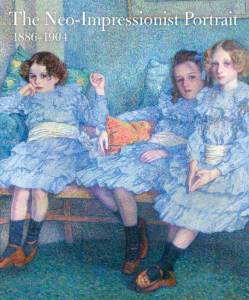 Neo-Impressionism, the style pioneered by Georges Seurat (1859–1891), has long been associated with exquisite landscapes and intriguing scenes of urban leisure. Yet the movement's use of dotted brushwork and colour theory also produced arresting portraits of unusual beauty and perception. The Neo-Impressionist Portrait is the first book to examine the astonishing portraits produced by the most important figures of Neo-Impressionism, including Seurat himself, Henri-Edmond Cross, Georges Lemmen, Maximilien Luce, Paul Signac, Henry van de Velde, Vincent van Gogh, and Theo van Rysselberghe. Essays by Jane Block detail the emergence of portraiture as a genre within the Neo-Impressionist movement, first in France and then in Belgium, as well as the continuing artistic dialogues between the regions.
For your chance to win simply answer the following question and submit your details below before midday on 28 February 2014
In which collection is Georges Seurat's famous painting A Sunday on La Grande Jatte (1884–6)?
To enter the competition, send your answer to bookcomp@apollomag.com, along with your full name and postal address. Please also let us know if you would prefer not to receive email newsletters and competition announcements from Apollo in the future.
This competition closes at midday on 28 February 2014.
Click here to buy the current issue
Recommended for you