A round-up of the week's reviews and interviews
Time, Place, Date: On Kawara's work at the Guggenheim NYC (Catherine Spencer)
Think of On Kawara, and in all likelihood it is one of his date paintings that comes to mind. Their crisply rendered white numbers and abbreviated months take their place at the centre of grey, red or blue canvases, each marking – memorialising, even – the day of their execution…However, the Guggenheim show, which is Kawara's first substantial museum retrospective, offers a much wider view of his work while honouring the centrality of the date paintings to his practice.
Isabelle Cornaro at Spike Island (Anneka French)
Surely there is something of a magpie in all of us: an attraction to gloss, to bright colours and to textures that beg to be both touched and owned. French artist Isabelle Cornaro's exhibition 'Témoins ocula­ires' (meaning 'eye witnesses') at Spike Island (a collaboration with the South London Gallery), probes the surface of such desires, drawing on the connection between the visual and the tactile, on the consumption of objects and the sensual pleasure that this consumption provides.
Mariana Castillo Deball explores the rich history of Berlin (Peter Yeung)
First and foremost Mariana Castillo Deball is a biographer of objects…[She] burrows deep into the history of a thing, meticulously examining, testing and scrutinising its origins, its shifting significance, like some sort of social archaeologist-turned-artist. Now, Deball – who was awarded the Preis der Nationalgalerie für Junge Kunst (National Gallery Prize for Young Art) in 2013 – delves into the rich history of Berlin, and the museums that contain that history, with a solo exhibition at the cavernous contemporary art hub Hamburger Bahnhof.
First Look: Leon Underwood at Pallant House Gallery (Simon Martin)
This is the first museum retrospective of Leon Underwood's work for over 45 years. For many visitors his oeuvre will be unfamiliar, and hopefully surprising. It is fascinating how influential figures can seem to 'disappear' from the canon of art history; this show seeks to reconsider his position. Over 40 years ago Sir John Rothenstein, a former director of the Tate, said that the time was overdue for a major exhibition of his work; finally, this is it.
Creativity and Constraints: Mackintosh's architectural drawings at RIBA (Annabel Sheen)
RIBA's Charles Rennie Mackintosh exhibition is very much an architect's show, consisting almost entirely of architectural drawings and watercolours. Only two images of Mackintosh himself – one photograph and a portrait by Francis H. Newbury – are featured, and his private life is mentioned only fleetingly. But the progression of his architectural career, his key achievements and the refinement of his infamous style are charted in intricate detail.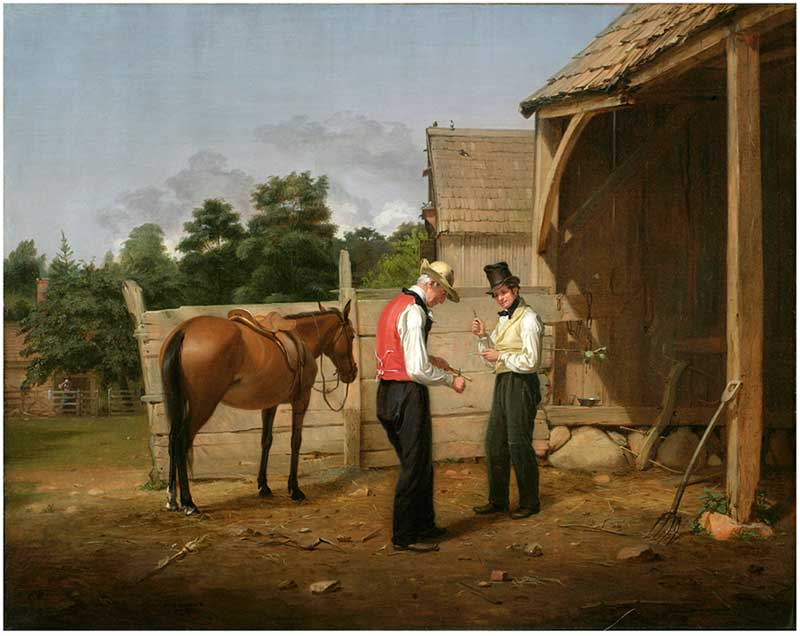 The story behind 'Telling Tales' at the Frist Center for Visual Arts (Mark Scala)
Our curatorial team really responded to the New-York Historical Society's fresh consideration of American art's reception and impact. At the same time, we liked the alternative title, 'Telling Tales: Stories and Legends in 19th-Century American Art', because it broadens the discussion, expanding it from matters of connoisseurship, patronage, and class to larger stories relating to egalitarianism and education, social transformation and conflict, and idealism and reality.
Recommended for you