Introducing Rakewell, Apollo's wandering eye on the art world. Look out for regular posts taking a rakish perspective on art and museum stories
The Rijksmuseum has been imaginatively promoting its new exhibition, 'All the Rembrandts', for which it has displayed every work by the great artist that it holds in its collection. To mark the opening, the museum issued a nationwide call to anyone called 'Rembrandt', setting up a photoshoot in front of The Night Watch.
But why stop there? In the centuries since the master's death, a bewildering array of buildings, monuments, geographical features and indeed consumer products have been named in Rembrandt's honour. Indeed, one could – could, that is – argue that there's a fascinating exhibition to be had celebrating the weirder aspects of his cultural legacy.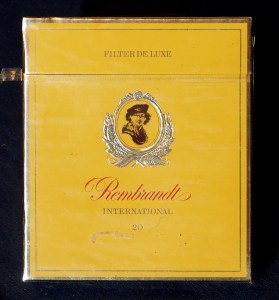 Amongst the more intriguing phenomena to have tipped the hat to Rembrandt are:
• A park in Amsterdam, a street in the 8th arrondissement of Paris and an entire town in Buena Vista County, Iowa.
• A vast crater on the surface of Mercury.
• A high-speed, and as of 2002, sadly discontinued train service linking Amsterdam and Munich.
• A South African tobacco company, an egg-producing facility in Okoboji, Iowa (clearly the state of choice for connoisseurs of Dutch painting) and a line of toothpaste – which a few of his subjects could have done with.
Perhaps most notable, however, are The Rembrandts, the US pop-rock duo behind 'I'll be There for You'. Alas, after the song achieved worldwide fame as the theme tune to Friends, the group sadly failed to match their namesake's longevity. The real Rembrandt was certainly no one-hit wonder.
Got a story for Rakewell? Get in touch at rakewell@apollomag.com or via @Rakewelltweets.
Recommended for you