Have you ever wondered what it is like to be at an art school? Not art school on degree show days, when the students are all on their best behaviour, but during the hurly burly – or boredom – of an ordinary studio day, when you and your fellow students are getting on with the business of learning how to make art? Until next Sunday you will have the opportunity to find out, by enrolling for free in a new project being run at Tate Modern, This is an art school.
For one week only the experimental space in the Switch House run by Tate's outreach organisation, Tate Exchange, will be transformed into a live art school, courtesy of the art department at Central Saint Martins School of Art, part of the University of the Arts, London. Some 180 students, graduates and staff will be helping to create the experience of being an art student by inviting you to participate in their projects, help make work, listen to lectures, and generally hang out. All you have to do is formally enrol, and actively take part.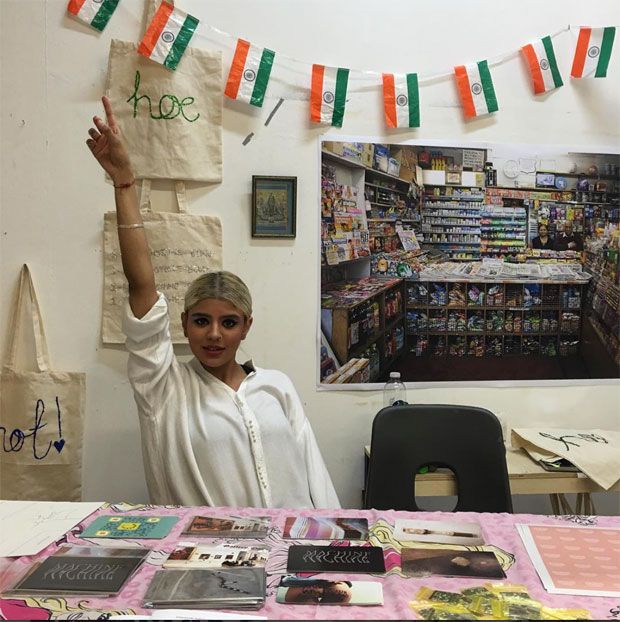 The projects may prove surprising. While some students have chosen to rebuild their actual studio space, there are plans for jam making, setting up a night club, and lectures on issues such as LGBT rights. For the more conventional there will also be 14 easels available, though that is no guarantee they will be used for easel painting.
Alex Schady, the sculptor and video maker who has been director of Saint Martins art programme for the past four years, explains that the idea is for students to 'playfully reinvent' the art school experience. A bit of playfulness is badly needed, in the light of the pressure that art schools are under in terms of funding and resources. Students paying £9,000 a year are complaining about lack of studio space, shortage of contact time with teachers, and the overall drive to focus on the creative industries.
Schady is the first to admit the challenges that today's art students face: 'It is harsh; it is hard to make it in the art world.' He comments that students are more politically aware as a result, but he sees critique 'not as a rejection, but as a way of understanding'. His own critique is of the government, which he says is conducting 'a systematic attack on the arts'. It is throttling the future supply of artists by imposing the EBacc in secondary education, which gives priority to science, technology, maths and engineering, and is generally sidelining creativity by cutting arts funding.
This is an art school is therefore intended to bring the private world of the art school into the public domain, not only to alert people to the extent to which arts education is under threat, but to challenge their perceptions of how art is taught. Central Saint Martins is taking a risk in exposing its working practices in this way. Viewing what Tate Modern is promising will be 'a cacophony of creativity', visitors may ask: 'is this an art school?'
This is an art school runs at Tate Modern, London, from 9–15 January.
Unlimited access from just $16 every 3 months
Subscribe to get unlimited and exclusive access to the top art stories, interviews and exhibition reviews.
Recommended for you