In July this year, the president of Yale University, the university's librarian, and the director of Yale University Press received a letter signed by more than 290 academics, curators, and writers. Organised by the art historian Jules Lubbock and the architectural historian Andrew Saint, the letter expressed the signatories' 'sense of shock at the restructuring of Yale University Press in London, particularly as it affects the renowned art books department'. Having learnt that two commissioning art editors in London, Gillian Malpass and Sally Salvesen, who had worked at the Press for more than 30 and 20 years respectively, were to be made redundant, the writers asked for reassurance about Yale's commitment to scholarly art publishing and the rationale for the changes.
The departure of even highly respected editors is not usually cause for such well-organised, and eminent, concern: the list of signatures is a roll call of leading art historians, most of whom have published books with the Press, and scholars in related fields. But then Yale University Press London (YUPL) has been a thoroughly unusual publisher for more than 40 years, and in the field of art and architecture it has no equal. Jules Lubbock says, 'It's not simply that they're very good, it's not even that they're excellent, or any other superlative that you care to use, it really is that they're unique.'
The London office of Yale University Press opened in 1961 to promote and distribute titles acquired in New Haven. It began publishing its own books in 1973, when an editor at Oxford University Press called John Nicoll was hired to work on books for the Paul Mellon Centre for Studies in British Art, and allowed to acquire other books, not just in the field of art history. The success of Mark Girouard's Life in the English Country House (1978) cemented the Press's reputation for publishing scholarly yet readable, and handsome books; its initial print run of 10,000 copies and sales of 180,000 are unimaginable today.
The art and architecture department in London has long worked in a manner, which John Nicoll, who set up the system and was the managing director of YUPL from 1982–2004, describes as 'slightly eccentric'. It might be more accurate to call it singular. As the publisher for art and architecture and the senior art acquisitions editor, respectively, Malpass and Salvesen not only commissioned and edited books, but also designed them and saw them through the production process. 'The danger of that system,' Nicoll explains, 'is that you set up fiefdoms where one person has perhaps too much power because they know everything […] but there are huge efficiencies.' This system, which combines what are usually three or four roles into one, has perhaps been the greatest factor in creating Yale's reputation for editorial attentiveness and attention to detail. Authors' acknowledgments to their editors in Yale's art titles read more sincerely than most. As Heather McCallum, the managing director of YUPL since July 2015, says, 'I was well aware of the devotion to Gillian and Sally […] and of their commitment to their authors and how that was honoured and respected by authors.'
From this September, the art and architecture list will be run by a newly appointed editorial director, Mark Eastment (a former director of publishing at the V&A). The role will be different to Malpass's and Salvesen's, McCallum explains, stressing that the changes in London are wide-ranging. Production and design will be moved into separate departments, as the current set up 'is a model that we felt worked for a smaller business with fewer books and this is no longer an optimal way of working'. McCallum adds, 'the picture is quite complex, because we also distribute a number or other lists as well. We're not just talking about [Yale University] Press books.' There will also be 'a bespoke art marketing department, which we did not have before'.
The concern of Yale's authors and other figures about what personnel changes at the Press will mean points to broader fears about serious non-fiction publishing. The decorative arts historian Susan Weber, director of the Bard Graduate Center, who has worked on many books published by Yale University Press, including William Kent: Designing Georgian Britain (2013), and an upcoming study of John Lockwood Kipling, sums up the problem when she says, 'Yale in my opinion […] they're the greatest art publishers left and publishing for the most part is in pretty bad shape.'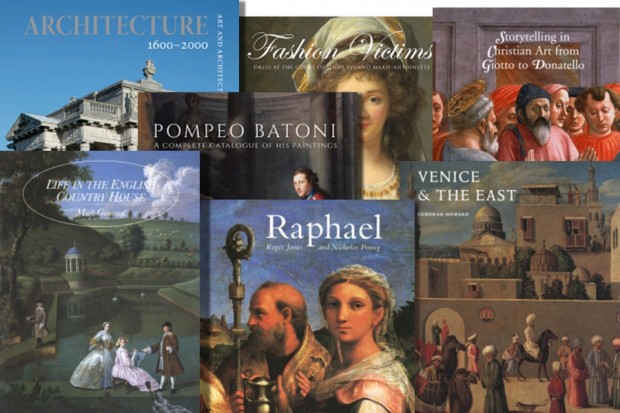 Susan Bielstein, executive editor for art, architecture, classics and archaeology, at the University of Chicago Press, describes two connected trends. Digital media and difficulties in the market for books, Bielstein explains, mean that 'the metrics have changed in terms of expectations of how a book will perform and it's true that there are probably more books that are being handled by university presses that 10 or 15 years ago might have been considered a solid mid-list trade book at a trade house'. For some scholarly art books, she adds, sales of '1,000 or 1,500 copies, well that's a good show at this point, I'm sorry to say'.
In their annual report for the year ending in June 2015, the trustees of YUPL reported that the Press had had its second best year ever. But they also sounded a warning note: while sales remained strong, the margin was disappointing and it singled out the results of the 'Art list' as being in particular decline compared to others. The picture the report painted had been the case for a while, but the Press was now working on 'a restructuring proposal to modernise Yale University Press London and ensure its future'.
Critics of the changes could argue that margins might be falling – as they are for serious publishers everywhere – but that YUPL receives sizeable subsidies from bodies such as the Paul Mellon Centre, the Bard Graduate Center, and the Pevsner Books Trust, which put it in a unique position; as a non-profit it should, the same critics would say, cushion itself from the immediate demands of the marketplace, as it can afford to do, and make staffing changes gradually.
A decade ago, art publishing had a very specific problem, which John Nicoll addressed in a piece for the May 2005 issue of Apollo: 'Why art publishing is in crisis'. He singled out the 'rapacious' practice of museums, who were often claiming copyright on images of the items in their collections and charging extortionate fees for their reproduction. However, this is one area in which the situation has improved, particularly in the US where, Susan Bielstein says, 'there is a strong fair use effort being made in art history'. Museums such as the Getty and the Met now make images of works in their collection free for academic use. Bielstein also cites the Rauschenberg Foundation's decision to license images for free for fair-use.
There may be another way of looking at the upheaval at YUPL and the reaction to it: as the kind of change that all publishing houses undergo, some more happily than others, when the vision and practices of an innovative founder is taken on, or set aside, by a new set of owners or managers. Some transitions are smoother than others and reputations inevitably rise and fall. In the 1970s, while Yale was starting to publish art books for the first time, Phaidon, once the pre-eminent publishers in the field, was in its wilderness phase as it passed from family ownership to first one, then another conglomerate. (In 1976, as Elsevier-Phaidon, the firm named after Plato's Phaedo published a Guide to Pigeons of the World.) And although Phaidon's reputation has recovered in the last decade, art history no longer drives its front list. To take a less extreme case, Allen Lane's Buildings of England and the Pelican History of Art series are now both published by Yale.
It's often said that book publishing is a very peculiar business, often dependent on strokes of luck and technological changes, which imaginative entrepreneurs make the most of, in circumstances that can't be easily replicated. And the 'long tail' of a publishing list – the seemingly irrational fact of producing books that aren't bestsellers for the same amount of effort (and initial cost) as those that are has always frustrated accountants. John Nicoll explains the perennial battle like this: 'Any outsider looking at any list of books will say, well, those books you published last year – half of them did fine, but half of them didn't. Why don't you just publish the first half?' This leads to a fruitless quest to produce only bestsellers, with publishers cautiously copying previous hits; it is the enemy of scholarly publishing and interesting new work in general.
While even the best-funded university presses should nurse the resources they have, for every kind of serious publisher the fundamental problem remains: too many books in the market, fewer outlets in which to sell them, and declining margins. Susan Bielstein says: 'Developing a sustainable business model is the challenge.' In the meantime, there are plenty of presses doing interesting and innovative work – from Paul Holberton with its scholarly rigour and high production values, to Harvey Miller's digital collaboration with the VISTAS project. These work however on a smaller scale and without Yale's ability to subsidise its more specialist titles with the sales of more commercial books.
But for the moment, YUPL's art and architecture list is part of a sustainable business with an enviable grant income, which also enjoys the tax advantages of charitable status. In a long reply to the organisers of the July letter, the director of Yale University Press, John Donatich, and Heather McCallum restated the Press's commitment to art publishing: it acquired 30 scholarly art books in the last year alone. Later on: 'We are pleased to say we have a wonderful Art list for the next season and for 2017, full of remarkable scholarly works.' Since most of these books have been acquired by the two editors who have been made redundant, this may not sound as reassuring as it was meant to be.
From the September issue of Apollo: preview and subscribe here.
Recommended for you