Apollo offers you the chance to win a superb free book.
Simply answer the question in the competition and you could win one of the finest art history books.
For our last competition prize we offered Turner & the Sea by Christine Riding and Richard Johns (Thames & Hudson, £35)
We asked: What was the subject of Turner's first oil painting exhibited at the Royal Academy in 1796?
Answer: Fishermen at Sea
Congratulations to Daniel Stacey, winner of this competition, drawn at random from the hundreds of correct answers we received.
This week's competition prize is The King's Pictures by Francis Haskell (Yale University Press, £30)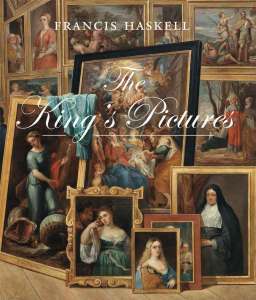 The greatest paintings in today's most famous museums were once part of a fluid exchange determined by volatile political fortunes. In the first half of the 17th century, masterpieces by Titian, Raphael and Leonardo, among others, were the objects of fervent pursuit by art connoisseurs. Francis Haskell traces the fate of collections extracted from Italy, Spain and France by King Charles I and his circle which, after a brief stay in Britain, were largely dispersed after the Civil War to princely galleries across the Continent. From vivid case studies of individual collectors, advisers and artists, and acute analysis of personality and motive, Haskell challenges ideas about this episode in British cultural life and traces some of the factors that forever changed the artistic map of Europe.
For your chance to win simply answer the following question and submit your details below before midday on 31 January 2014.
Which famous Flemish artist and pupil of Rubens established himself as the leading court painter in England under Charles I?
To enter the competition, send your answer to bookcomp@apollomag.com, along with your full name and postal address. Please also let us know if you would prefer not to receive email newsletters and competition announcements from Apollo in the future.
This competition closes at midday on 31 January 2014.
The King's Pictures is reviewed by Robert O'Byrne in the current issue of Apollo
Recommended for you