Apollo offers you the chance to win a superb free book.
Simply answer the question below and you could win one of the finest art history books.
For our last competition prize we offered Radical Geometry: Latin American Abstract Expressionism, by Gabriel Pérez-Barriero, Amalia María García, Isobel Whitelegg, Sara Meadows, Adrian Locke (£35, Royal Academy of Arts)
We asked: In which South American country did the neo-concrete movement emerge in the 1950s?
Answer: Brazil
Congratulations to Katrina Naiman, winner of this competition, drawn at random from the hundreds of correct answers we received.
This week's competition prize is Scotland's Shrine: The Scottish National War Memorial, by Duncan Macmillan (Lund Humphries, £40)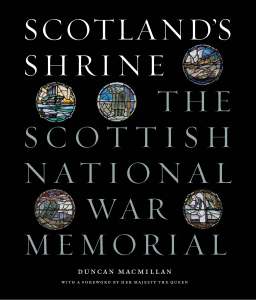 The Scottish National War Memorial, which stands within the walls of Edinburgh Castle, was built in the 1920s to commemorate the dead of the Great War. It combines the work of more than 200 artists and craftsmen, who fashioned their tributes in stone, bronze and stained glass – all of which are recorded here in an authoritative text by Duncan Macmillan and with stunning new photography by Antonia Reeve.
For your chance to win simply answer the following question and submit your details here before midday on 29 August 2014.
In which year was the Scottish National War Memorial officially opened?
This competition closes at 6pm on 29 August 2014.
Unlimited access from just $16 every 3 months
Subscribe to get unlimited and exclusive access to the top art stories, interviews and exhibition reviews.
Recommended for you