Apollo offers you the chance to win a superb free book.
Simply answer the question below and you could win one of the finest art history books and exhibition catalogues.
This week's competition prize is British Surrealism Opened Up, by Dr Jeffrey Sherwin (Northern Artists Gallery Ltd, £15)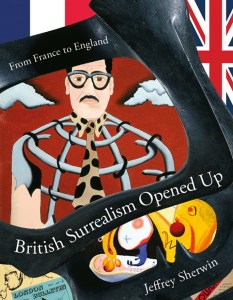 British Surrealism Opened Up accompanies the current exhibition at Abbot Hall Art Gallery, 'British Surrealism Unlocked: Works from the Sherwin Collection'. The book is a history of the movement from its beginnings in Paris to its arrival in Britain, including biographies of the British Surrealist artists and others who have included surrealist imagery in their work, as well as over 300 colour images. It also features sections on surrealist techniques and artist groups, as well as a chronology written by art historian Michel Remy. Jeffrey Sherwin has included autobiographical anecdotes and photos of the artists he has met including Henry Moore, Damien Hirst, Sir Eduardo Paolozzi, Sir Peter Blake, as well as key figures of British Surrealism such as Conroy Maddox, Toni del Renzio, Anthony Earnshaw, Desmond Morris and George Melly.
For your chance to win simply answer the following question and submit your details below before midday on 9 May 2014
In which year was the International Surrealist Exhibition held in London?
To enter the competition, send your answer to bookcomp@apollomag.com, along with your full name and postal address. Please also let us know if you would prefer not to be contacted by Apollo and specially selected third parties in the future (please see our Privacy Policy for further details).
This competition closes at midday on 9 May 2014
Recommended for you