Apollo offers you the chance to win a superb free book.
Simply answer the question below and you could win one of the finest art history books and exhibition catalogues.
For our last competition prize we offered The Book of Miracles, by Till-Holger Borchert and Joshua P. Waterman (Taschen, £99.99)
We asked: The formal free imperial city of Augsburg is in which present-day German state?
Answer: Bavaria
Congratulations to Michal Strachowski, winner of this competition, drawn at random from the hundreds of correct answers we received.
This week's competition prize is The First Georgians: Art and Monarchy 1714–1760, by Desmond Shawe-Taylor (ed.), (Royal Collection Trust, £49.50)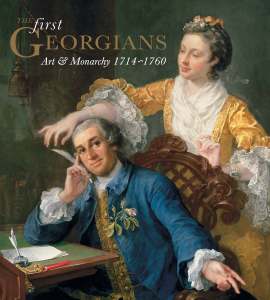 The First Georgians: Art & Monarchy 1714–1760 accompanies the exhibition of the same name currently showing at The Queen's Gallery, Buckingham Palace. In 1714 Georg Ludwig, Elector of Hanover in Germany, acceded to the British throne as George I, the country's first constitutional monarch. 'The First Georgians' marks the 300th anniversary of the start of the Georgian era, exploring the rich artistic culture of the Hanoverian period. It showcases more than 300 hundred of the finest works of this period, many of which have never been on display before, and examines this revolutionary period in British life and the taste-setting of this new British royal family.
For your chance to win simply answer the following question and submit your details below before midday on 6 June 2014
Who was the last British monarch to lead his troops into battle?
To enter the competition, send your answer to bookcomp@apollomag.com, along with your full name and postal address. Please also let us know if you would prefer not to be contacted by Apollo and specially selected third parties in the future (please see our Privacy Policy for further details).
This competition closes at midday on 6 June 2014.
Recommended for you