Apollo offers you the chance to win a superb free book.
Simply answer the question below and you could win one of the finest art history books.
For our last competition prize we offered Lost Kingdoms: Hindu-Buddhist Sculpture of Early Southeast Asia, by John Guy et. al. (Metropolitan Museum of Art, £45)
We asked: Which Southeast Asian country signed its first ever international loan agreement in order to participate in the Metropolitan Museum of Art's 'Lost Kingdoms' exhibition?
Answer: Myanmar
Congratulations to Philip Boot, winner of this competition, drawn at random from the hundreds of correct answers we received.
This week's competition prize is Sir Ambrose Heal and the Heal Cabinet Factory 1897–1939, by Oliver S. Heal (Oblong Creative, £58)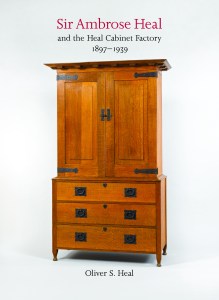 Sir Ambrose Heal – designer, manufacturer, and retailer of furniture – was an important figure in design developments in early 20th-century Britain. This book, which records his furniture designs and also puts them into the larger retail context, is the first comprehensive review of his career. It reveals the multiple threads of creativity and craftsmanship, culture and commerce, ethics and enterprise, which he was able to weave into a successful business. The first part of the book is biographical, the second covers the detail of retail, and the third records the output of Heal's own Cabinet Factory.
For your chance to win simply answer the following question and submit your details below before midday on 18 July 2014
In which year was Sir Ambrose Heal elected chairman of Heal's?
To enter the competition, send your answer to bookcomp@apollomag.com, along with your full name and postal address. Please also let us know if you would prefer not to be contacted by Apollo and specially selected third parties in the future (please see our Privacy Policy for further details).
This competition closes at midday on 18 July 2014.
Recommended for you