Apollo offers you the chance to win a superb free book.
Simply answer the question below and you could win one of the finest art history books and exhibition catalogues.
For our last competition prize we offered Sir Ambrose Heal and the Heal Cabinet Factory 1897–1939, by Oliver S. Heal (Oblong Creative, £58)
We asked: In which year was Sir Ambrose Heal elected chairman of Heal's?
Answer: 1913
Congratulations to Kim Dewdney winner of this competition, drawn at random from the hundreds of correct answers we received.
This week's competition prize is Degas/Cassatt, by Kimberly A. Jones (Prestel Publishing, £35)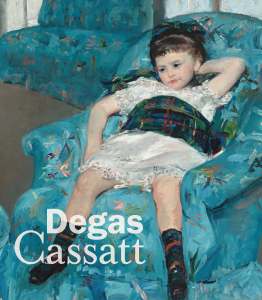 Edgar Degas's influence upon Mary Cassatt has long been acknowledged, but her role in shaping his artistic production and in preparing the way for his warm reception in America is fully examined for the first time. Focusing on the critical period from the late 1870s through the mid 1880s, when Degas and Cassatt were most closely allied, this book brings together some 70 works in a variety of media to examine the fascinating artistic dialogue that developed between these two celebrated artists. Technical analysis provides new insight into the intersections between their art in terms of choice of media and methods as well as subject matter. Degas/Cassatt accompanies the current exhibition at the National Gallery of Art, Washington. Click here for an interview with Kimberly A. Jones about the show.
For your chance to win simply answer the following question and submit your details here before midday on 1 August 2014.
In which year did the first Impressionist exhibition take place in Paris?
This competition closes at midday on 1 August 2014
Recommended for you