Apollo offers you the chance to win a superb free book
Simply answer the question below and you could win one of the finest art history books.
For our last competition prize we offered Paul Durand-Ruel: Memoirs of the First Impressionist Art Dealer (1831–1922), by Paul-Louis Durand-Ruel and Flavie Durand-Ruel (Flammarion, £32.00).
We asked: In which year did Renoir paint his famous portrait of Paul Durand-Ruel?
Answer: 1910
Congratulations to Tim Millington, winner of this competition, drawn at random from the hundreds of correct answers we received.
This week's competition prize is A Painter's Progress: A Portrait of Lucian Freud, by David Dawson (Jonathan Cape, £35).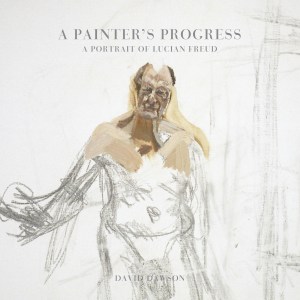 At the time of his death at the age of 88 in the summer of 2011 Lucian Freud was described as the greatest figurative artist in the second half of the 20th century. Except to a small circle of family, friends and models, Freud's private world was closed and mysterious. In the early nineties David Dawson, a painter from the Royal College of Art, became Freud's assistant. Later that decade Dawson began to take photographs around the studio. Making these pictures became part of the daily round. Dawson's relationship with Freud became even more familiar as he became one of his favourite models. He was not photographing a world he was trying to enter, he was, in fact, recording his own life. These pictures are born of unspoken understanding and constitute an intimate portrait of the artist as we have never seen him before.
For your chance to win simply answer the following question and submit your details here before midday on 23 January 2015.
Lucian Freud's collection of works by which British contemporary painter was shown at Tate Britain last year?
This competition closes at midday on 23 January 2015.
Recommended for you