Apollo offers you the chance to win a superb free book
Simply answer the question below and you could win one of the finest art history books.
For our last competition prize we offered A Painter's Progress: A Portrait of Lucian Freud, by David Dawson (Jonathan Cape, £35).
We asked: Lucian Freud's collection of works by which British contemporary painter was shown at Tate Britain last year?
Answer: Frank Auerbach
Congratulations to Annie Woolmer, winner of this competition, drawn at random from the hundreds of correct answers we received.
This week's competition prize is Vincent Van Gogh: Ever Yours, The Essential Letters, by Leo Jansen, Hans Luijten and Nienke Bakker (eds.) (Yale University Press, £30)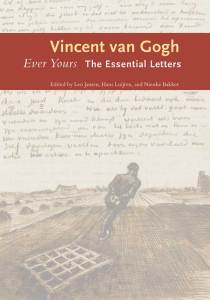 In 2009, the Van Gogh Museum in Amsterdam received much acclaim for its six-volume edition of the artist's correspondence. The editors of that project have now made a colourful selection from it, which they publish here alongside many historic family photographs and facsimiles of some 87 of the letters themselves. A fitting tribute in the year that marks the 125th anniversary of the artist's death.
For your chance to win simply answer the following question and submit your details here before midday on 6 February 2015.
Van Gogh painted his famous sunflowers in anticipation of which artist's visit to Arles?
This competition closes at midday on 6 February 2015.
Recommended for you