This week's competition prize is Sicily: Culture and Conquest by Dirk Booms and Peter Higgs, published by The British Museum Press (£30). Click here for your chance to win.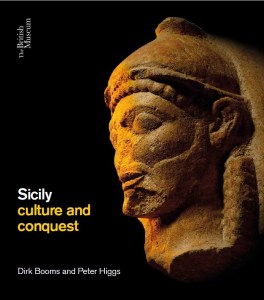 It was under the rule of the ancient Greeks and the medieval Normans that Sicily truly flourished. During these golden eras the island became one of the wealthiest and most culturally prosperous places in Europe, and a serious political player. The artistic achievements of this period included some of the most awe-inspiring temples built anywhere in the Greek Mediterranean. This book is visually stunning and captures the glory of Sicily's most significant periods, revealing the island's unique identity, history, achievements and culture. This catalogue accompanies the major exhibition at the British Museum which runs until 14 August 2016.
For your chance to win simply answer the following question and submit your details here before midday on 17 June.
Which Norman ruler declared himself the first king of Sicily?
This competition closes at midday on 17 June.
For our last competition prize we offered Van Dyck: The Anatomy of Portraiture by Stijn Alsteens (ed.), published by Yale University Press (£40).
Van Dyck was court painter to which English king?
Answer: King Charles I
Congratulations to the winner, Miriam Kohler.
Recommended for you