This week's competition prize is Dutch and Flemish Paintings: Dulwich Picture Gallery by Ellinoor Bergvelt and Michiel Jonker, published by D Giles Limited (£49.95). Click here for your chance to win.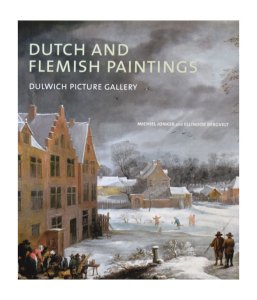 Home to such masterpieces as Rembrandt's The Girl at the Window, and Van Dyck's Samson and Delilah, the Dulwich Picture Gallery boasts a world-class collection of 17th- and 18th-century art, one of the most comprehensive in London. Yet, the gallery's Dutch and Flemish collection has never before been catalogued. Dutch and Flemish Paintings: Dulwich Picture Gallery is the first work covering this part of the collection, and marks a major moment in the history of the gallery. The volume features over 220 paintings, detailing the provenance and significance of works by Old Masters such as Rembrandt van Rijn, Anthony van Dyck, Peter Paul Rubens, Gerrit Dou, Jan van Huysum and Willem can de Velde.
For your chance to win simply answer the following question and submit your details here before midday on 2 December.
Venus, Mars and Cupid is by which Flemish painter?
This competition closes at midday on 2 December.
For our last competition prize we offered Kenneth Clark Life, Art and Civilisation by James Stourton, published by William Collins (£30).
Which art historian did Clark address as 'my dear BB'?
Answer: Bernard Berenson
Congratulations to the winner, Thoss Shearer.
Recommended for you