This week's competition prize is The Print Before Photography: An introduction to European printmaking 1550–1820 by Antony Griffiths, published by British Museum Press (£60). Click here for your chance to win a signed copy!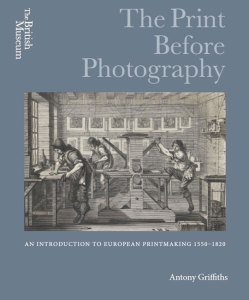 Winner of Apollo's Book of the Year 2016, The Print Before Photography examines the unrivalled importance of printmaking in its golden age, illustrated through the British Museum's outstanding collection of prints. Based on Griffiths' 2015 Slade Lectures at Oxford, this volume looks set to be the standard reference work on the subject. It examines the print technologies of the period, the workings of the print trade, and how prints were circulated and displayed.
For your chance to win simply answer the following question and submit your details here before midday on 16 December.
Melencolia I is among which German Renaissance artist's most famous engravings?
This competition closes at midday on 16 December.
For our last competition prize we offered Dutch and Flemish Paintings: Dulwich Picture Gallery by Ellinoor Bergvelt and Michiel Jonker, published by D Giles Limited (£49.95).
Venus, Mars and Cupid is by which Flemish painter?
Answer: Rubens
Congratulations to the winner, Lisa McHale.
Recommended for you