Did you hear the one about the Hollywood actor, the politician and the looted antiquities? It might sound like a joke, but, surreal as it is, a rather heated and much-publicised exchange really did ignite between George Clooney and Boris Johnson over the repatriation of the Parthenon marbles.
As his self-written and directed movie The Monuments Men (which dramatises the rescue and return of artworks stolen by the Nazis) hits cinemas, Clooney said in a press conference that giving the Elgin Marbles back to Greece was 'probably the right thing to do'.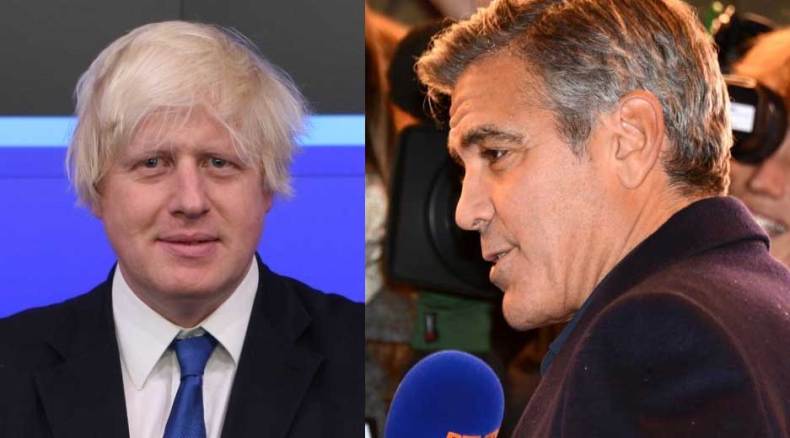 Boris Johnson – never one to shy away from a spot of controversy – took umbrage and fired back with the following:
Someone urgently needs to restore George Clooney's marbles. Here he is plugging a film about looted Nazi art without realising that Goring himself had plans to plunder the British Museum. And where were the Nazis going to send the Elgin marbles? To Athens! This Clooney is advocating nothing less than the Hitlerian agenda for London's cultural treasures. He should stuff the Hollywood script and stick to history.
The sparring continued when Clooney suggested his 'right honourable friend' had fallen victim of 'a little too much hyperbole washed down with a few whiskies.'
He added that, in being a single monument that had been broken to bits, it were 'as if the statue of David's head were sold to England, his arm to the Vatican and his torso to the Met.'
It transpires that the British public is on the actor's side, too – an overwhelming 88% of them according to a recent poll.
Stay tuned for Boris' next riposte; surely he won't let Clooney have the final say?
Lead image: used under Creative Commons licence (CC BY 2.0)
Unlimited access from just $16 every 3 months
Subscribe to get unlimited and exclusive access to the top art stories, interviews and exhibition reviews.
Recommended for you