Has the digital art market grown up in the past 18 months? Is the use of cryptocurrency an advisable method to purchase art online? Does the market for NFTs have the required legal framework in place to protect buyers? What should NFT sellers and creators be wary of?
In the second episode of Apollo and Charles Russell Speechlys' art law series, Bernadine Bröcker Wieder, Rudy Capildeo and Aleksandra Artamonovskaja discuss the momentum of both the digital marketplace for art and the market for digital art itself. Moderated by Thomas Marks, the panel explores whether the current digital market has created unforeseen, or amplified, legal issues for art-market participants and their clients, and the extent to which recent technological innovation might make for a radical restructuring of the art market.
About the speakers:
Aleksandra Artamonovskaja is the Founder of Electric Artefacts, a studio and advisory for projects at the intersection of art and blockchain. She is also the Ambassador for the .ART top-level domain zone, which she helped launch as part of the core team in 2016. She holds a master's degree in Art Business from Sotheby's Institute of Art and is an active speaker, writer and educator about the applications of decentralised technologies in the creative industry.
Bernadine Bröcker Wieder is CEO of Vastari and Vastari Labs. Bernadine is a well-published and prominent thought leader in the art tech community. She co-founded Vastari, an online platform and marketplace growing to facilitate over $3bn of art and culture exchange for exhibitions. Vastari Labs assists with digital monetisation strategies for exhibitions in the new decentralised web. Bernadine helped establish Trinity House, an Impressionist and Modern gallery in London in 2010 after assisting with the first Masterpiece fair. She advises We are Museums, Artnome, Cromwell Place, is a young ambassador to the Museum of London, a member of AWITA, Arts Scholars, and PAIAM and an alumnus of Microsoft Ventures.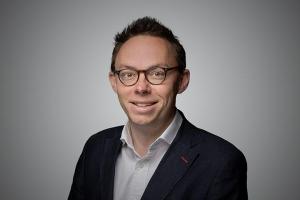 Tim Maxwell of Charles Russell Speechlys combines commercial litigation and private wealth expertise with a market leading specialism in art law. Maxwell's clients include financial institutions, individuals, family businesses, charities and other luxury asset focused businesses.
Maxwell separately represents clients across the spectrum of the art world including artists, auction houses, collectors, dealers, galleries and institutions. He has acted in cases involving artists' rights, art finance, attribution, authenticity, cultural and underwater cultural property/treasure, dealer disputes, disputed ownership, fraud, fakes, guarantees, misattribution, pledges, provenance, recovery, restitution and street art. His practice extends to other luxury assets and collectibles including classic cars, wine, jewellery and yachts. He also guest lectures at Sotheby's Institute of Art, Christie's Education, Institute of Art & Law, University of Glasgow and various international conferences. Tim is recognised in Legal Week's Private Client Global Elite 2022, Legal 500, Chambers, Chambers HNW, Who's Who Legal and Spear's 500 and was Lawyer of the Week in The Times.
Unlimited access from just $16 every 3 months
Subscribe to get unlimited and exclusive access to the top art stories, interviews and exhibition reviews.
Recommended for you