Introducing Rakewell, Apollo's wandering eye on the art world. Look out for regular posts taking a rakish perspective on art and museum stories
The Bank of England's new £20 note, which features a self-portrait by J.M.W. Turner against the background of his The Fighting Temeraire, has entered circulation. According to the Bank's press release, some two billion notes have been printed – which laid end to end 'would stretch around the world almost 7 times'.
Rakewell wonders what percentage this is of the total number of copies, reproductions and pastiches of The Fighting Temeraire in existence. Since its first outing at the Royal Academy in London in 1839, the much-loved painting of a gunship from Nelson's fleet being towed to its final berth, which Turner himself once described as 'my Darling', has inspired seemingly endless riffs and reproductions – some more creative than others…
In the 24 September 1892 issue of Punch, for example, a cartoon by Linley Sambourne was used to illustrate a poem decrying the sale of another British battleship, the HMS Foudroyant, 'with Apologies to the Patriotic Painter' from whom its composition was pilfered.
By this point Turner's image had become an easily transferable symbol that could represent any hoary old institution in the process of being dismantled or discarded – see, for example, Matthew Somerville Morgan's Tomahawk cartoon from 1868, one year before the Irish Church Act, with a caption that reads: 'Break her up! The bad ship, "Irish Church", being towed to her last home at Westminster'.
Less glum is the Temeraire-adorned tin manufactured for the biscuit firm Macfarlane, Lang & Co. in 1935, an example of which has made its way into the collections of the V&A. This one could be yours for just $27 (a shade more than £20, at the current exchange rate).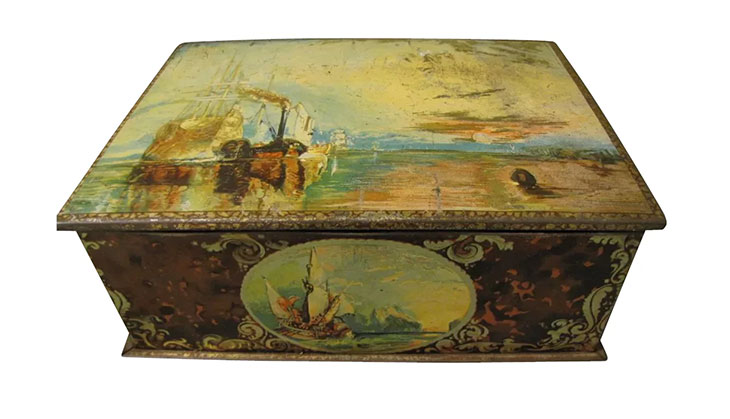 Why not then serve up your biscuits on a bone china plate from the 1970s?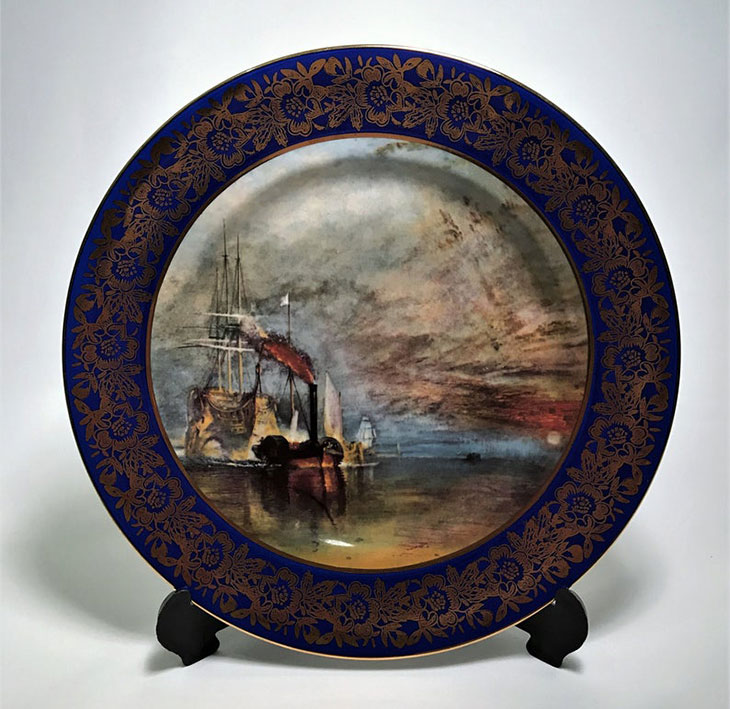 Or, if you're looking for something a little more modern, there's no shortage of merchandise on offer in the National Gallery's gift shop – handily only a short walk away from the painting itself.
Got a story for Rakewell? Get in touch at rakewell@apollomag.com or via @Rakewelltweets.
Recommended for you