This is the year of Louis XIV – the 300th anniversary of the great monarch's birth. Good timing then, for the reopening of the newly restored Latona Fountain, the centrepiece of Versailles' gardens. On 18 May, the artisans, engineers and artists responsible for this three-year restoration were joined by Catherine Pégard, chairman of the Palace, and excited press for the grand mise en eau.
The story of Latona is not one of the better known myths, but like many of the adornments at Versailles, it was carefully selected for its symbolism and its part in the story of Apollo, Louis XIV's classical mascot.
Latona (Leto, in Greek mythology) bore Jupiter's children Apollo and Diana. She was forced to search for a place to give birth to her illegitimate twins (away from the wrath of Juno, Jupiter's wife who forbade any land to accept her), and even after their birth on the island of Delos was obliged to continue her itinerant wanderings.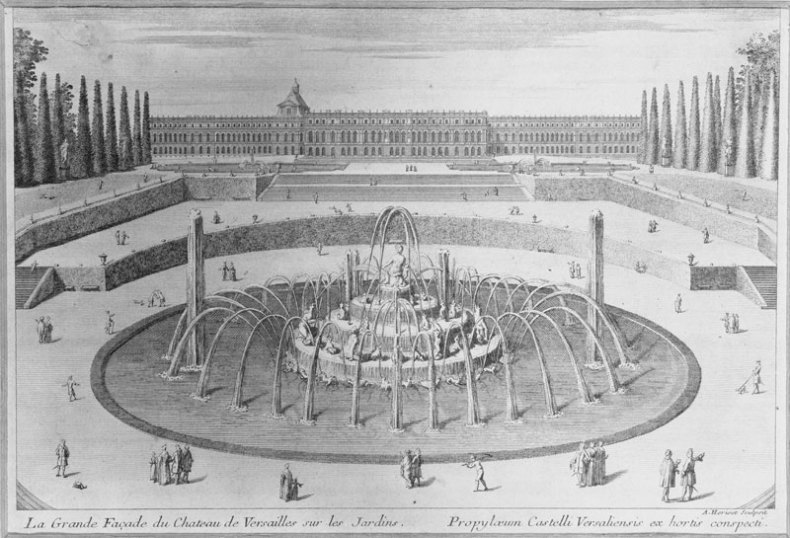 Eventually she came to Lycia (present-day Turkey), where she saw a clear pond and approached to quench her thirst. But the local peasants – on Juno's side of the quarrel – refused to let her drink. They entered the pond and stirred up the muddy bed so that the water became undrinkable. Latona cursed the peasants, turning them into frogs and condemning them to a habitat of murky waters.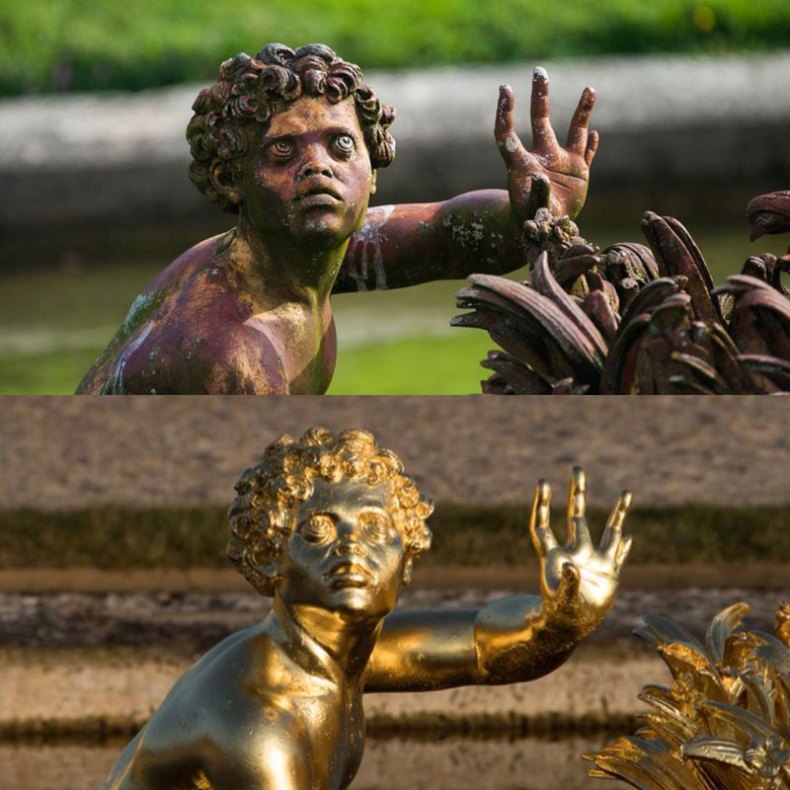 The fountain represents the moment of the curse, with Latona looking beseechingly towards the sky and protecting her children, while around her the metamorphosis of the peasants has begun. The grandeur of the many-tiered marble pyramid is tempered by the almost comic gilded figures of frogs, lizards, turtles and men-turning-into-frogs surrounding it. When the fountain is in action these creatures angrily spit water up at Latona and her children.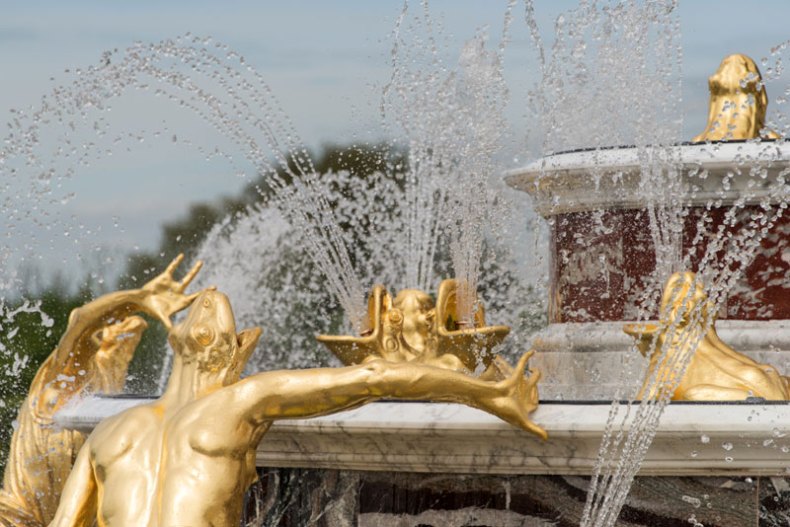 The restoration has been gradually unfolding under the eyes of palace visitors. It has also been well documented online on a dedicated website and on social media with a succession of photos revealing the spider pipes of the naked fountain's hydraulic system and showing sculpted lizards and frogs being airlifted off-site or touched up in the workshop.
A startling number of professionals were required for the restoration – gardeners, restorers of metal for the lead sculptures, gilders, specialist masons, marble restorers, and of course the fontainiers, Versailles' team of fountain engineers.
Although the painstaking restoration of the Latona fountain aims to reveal its original 17th-century glory, Versailles remains forward-looking in its other programming with a new grove designed by landscaper Louis Benech and contemporary artist Jean-Michel Othoniel, and a new installation by Anish Kapoor opening in June.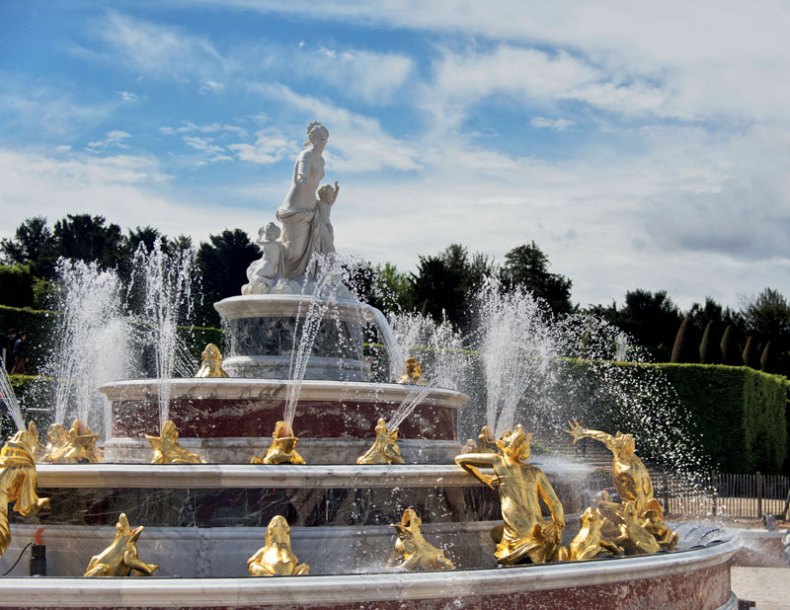 Related Articles
Blinded by the Sun: The Age of Louis XIV
Bernini in Paris: Architecture at a Crossroad
Casting a Queen: Louis XIV's forgotten wife
All pictures courtesy the Château de Versailles
Recommended for you