Every morning until the end of Frieze, we'll be rounding up some of the latest exhibition openings in London. Click here to view the whole series.
A Flourishing Tradition
Until 14 November, at Charles Ede Ltd
Charles Ede Ltd inaugurates its new premises with an exhibition of ancient art from Egypt, Greece and the Roman Empire, celebrating the gallery's own long history and the wider tradition of collecting.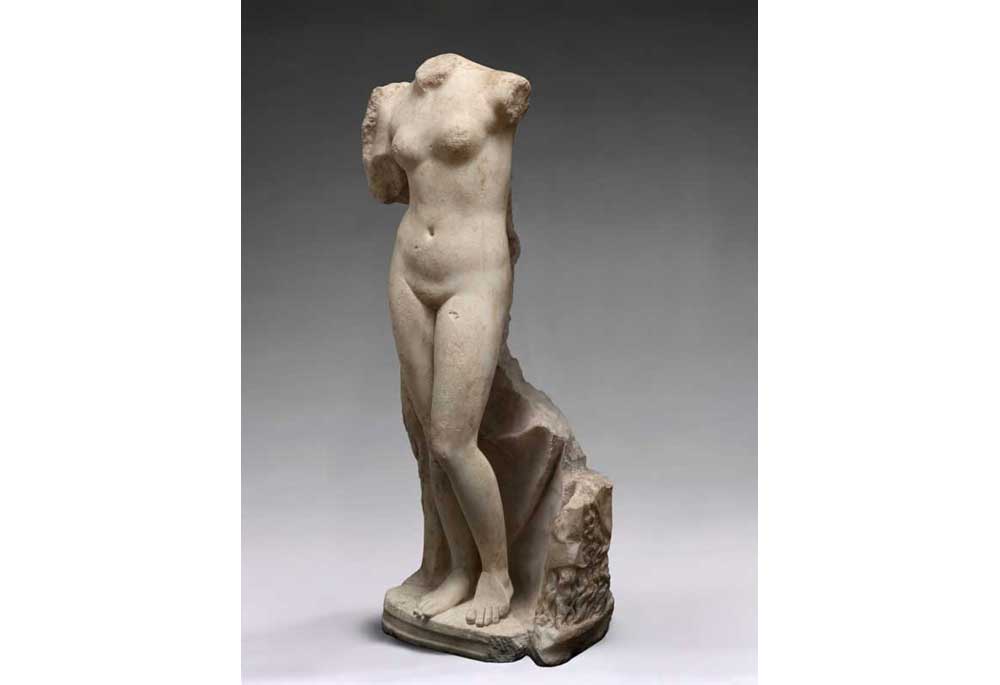 New Realists in Berlin
Until 12 November, at German House
The Penz Art Collection presents a set of works by West Berlin artists from the 1970s and '80s in the German Embassy's annual Frieze Art Fair exhibition. The display commemorates the 25th anniversary of the fall of the Berlin Wall.
Beatrice Gibson: F for Fibonacci
Until 23 November, at Laura Bartlett Gallery
Gibson's latest video is a response to William Gaddis' epic modernist novel JR (1975) and the work of the experimental educator and composer John Paynter. Expect a 'hallucinatory soup' of social satire and dystopian vision.
Museum exhibitions opening today
Anarchy and Beauty: William Morris
Until 11 January 2015, at the National Portrait Gallery
This show considers the life and legacy of William Morris, drawing on his concept of 'art for the people' and tracing the impact of his politics, thought and design from 1860 to 1960. The show features textiles, furniture, books and jewellery. Read our preview here.
Recommended for you