A round-up of the week's reviews and interviews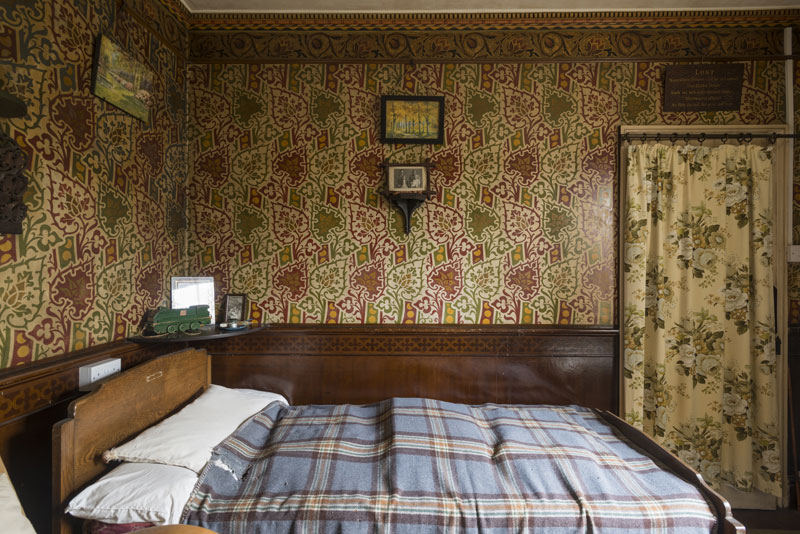 The Art of Work: Visiting the David Parr House (Martin Oldham)
Behind an unremarkable door of an unremarkable terraced house in a quiet corner of Cambridge hides an artistic treasure. Known as the David Parr House, this modest residence holds an exceptional painted interior. Its walls and ceilings are decorated with beautifully patterned designs that would not be out of place in a Victorian church or an Arts & Crafts home. Until recently, the house was known to few other than the family that lived there.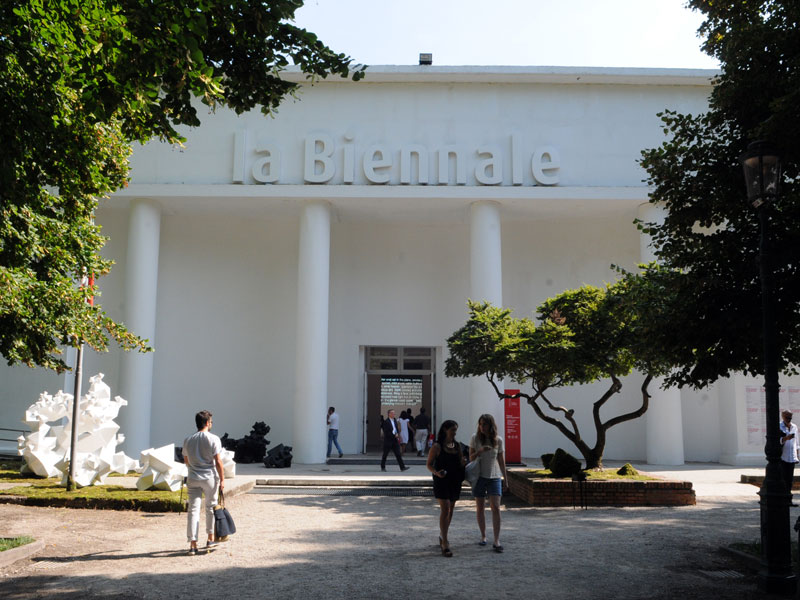 Verbal Assault: 'All The World's Futures' Reviewed (Laura Gascoigne)
You could ask the question I saw fly-posted to the wall outside Arsenale: 'What does an elitist event like the Venice Biennale have to do with Karl Marx?' But that's not my quarrel with this exhibition. Enwezor's curatorial problem isn't Communism, it's Puritanism: a joyless preference for the verbal over the visual.
The Very Best of the Venice Biennale (Crystal Bennes and Tom Jeffreys)
A cultural olive branch was at play in this joint exhibition of works by Indian artist, Mumbai-based Shilpa Gupta, and Pakistani artist, Rashid Rana based in Lahore. Of the two, Gupta's work displayed a greater depth of thought and finesse of execution.
Dealer's Choice: the story behind Axel Vervoordt (Boris Vervoordt)
Discovering a great work of art is always a triumph! It's a constant source of motivation and it offers the greatest pleasure and rewards, because artists help us see the world in new ways. Once you discover it, the opportunity to share it with others is a joy. I'm especially proud that some of the works by artists of the gallery are now in the collections of the great institutions in the world, like Tate Modern and the Guggenheim. That's extraordinarily validating, but also ensures that the work will be shared.
A tour through the wastelands: don't miss Prunella Clough at Osborne Samuel (Catherine Spencer)
While other artists like L. S. Lowry have traced the impact of industrialisation on the British landscape, Clough's oeuvre is distinctive for the way in which it consistently re-focuses attention on the overlooked, abandoned and discarded. While the precise forms might shift from a deserted gravel pit in a 1946 work, to a frayed section of old cord in one from 1992, Clough's affiliation with waste and detritus remains constant.
Assemble: could 18 young architects take home the Turner Prize? (Crystal Bennes)
In a world where, rightly or wrongly, anything can pass as art in the appropriate context, this isn't – as some architectural critics have claimed – architecture clawing back cultural space from the all-devouring jaws of contemporary art. Far from it. In its never-ending quest for new disciplines to appropriate, explore, question and dismantle, this is yet another example of art enfolding a certain kind of architecture within its remit. 'Nice rebellion, welcome in!', as Grayson Perry said in his 2013 Reith Lectures.
Baltic Diary: May (Tom Jeffreys)
Alongside the relentless, doom-laden focus on the contemporary of 'All the World's Futures' – Okwui Enwezor's central exhibition at the 56th Venice Biennale – many of the artists from the Baltic nations provide a more historical perspective…All of the nations of the Baltic have known war; several were formed by it. It is perhaps unsurprising, therefore, that the most overtly political contributions from Baltic nations are those that look backwards.
First Look: 'Inca: Conquests of the Andes' at the Dallas Museum of Art (Kimberly L. Jones)
The DMA show covers 1000 years of Andean cultural history and culture change. In other words, we approach each stunning artwork individually as an important marker of regional interaction, exchange, and appropriation. They allow us to imagine individuals in a population, where archaeologists may have yet to determine the exact nature of interaction between cultural groups – be it political control, economic exchange or social interaction.
What to watch out for at Art15
Now in its third year, Art15 returns to Kensington's Olympia from 21–23 May, with a new fair director in the form of Kate Bryan, previously head of contemporary art at the Fine Art Society. With a strong focus on international art, some 150 galleries from 40 countries are represented – more than half of the dealers have spaces outside Europe – and the work on show encompasses both modern and contemporary.
In praise of the Waddesdon Bequest (Katy Barrett)
The 265 pieces given by Ferdinand de Rothschild to the British Museum return on display next month in a beautifully restored space on the museum's south front. It completes an axis of galleries that combine a commitment to celebrating the museum building's historic design by Robert Smirke with an increasingly fashionable interest in the history of its collections and the people behind them…But the likes of Sarah Sophia Banks and Augustus Wollaston Franks must now be looking on in green-eyed envy at Ferdinand de Rothschild.
Recommended for you