London has seen its fair share of strange development projects over the years. In recent months, Anish Kapoor finally confirmed what we all suspected about the Orbit structure at the Olympic Park – that it is really an oversized Helter Skelter – and the judges of this year's Carbuncle Cup awarded architecture's least coveted prize to the Walkie Talkie, the only office building in the country with the ability to melt cars.
But artist Will Jennings wants us to think bigger. Why wait for developers and architects to show us the heights of architectural absurdity? Why not take the fight to them? Taking inspiration from Heatherwick's designs for a 'Garden Bridge' over the Thames (criticised for its expense, pointlessness, and dubious qualifications as a bridge, among other things), a few months ago he invited the public to submit their own proposals for 'A Folly for London' on the same spot.
Is the Garden Bridge the worst thing that could happen to that part of the river? You can judge for yourself at a pop-up exhibition of the entries at St John's Church in Waterloo (24 September–4 October). Or you can be content to enjoy the winning entries below, as judged for you by Martin Rowson (political cartoonist at the Guardian), Green Party leader Natalie Bennett, and Owen Hatherley, the latter of which commented:
'Given that the Garden Bridge is the sort of whimsical, thoughtless project you'd expect a slightly dim architecture student to reject, and given that it is now to be backed up with enormous quantities of public money, these proposals gave exactly the correct response – full of scorn, humour and imagination…May they shame the Garden Bridge out of existence.'
Before revealing the winners, a special mention. Francisco Rocha's plan to build an enormous white elephant plunging trunk first into the river is a funny enough idea, made infinitely better this week by the remarkably prescient detail of an inflatable pig, flying off in the direction of Westminster…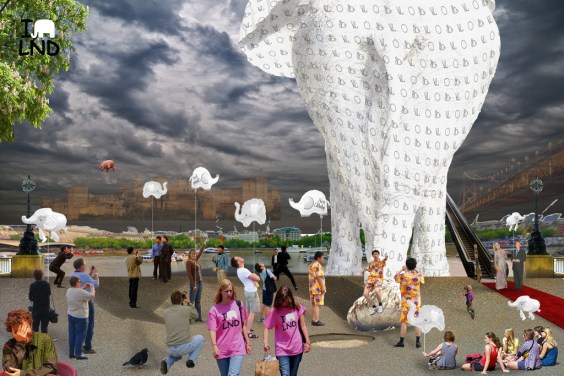 THE WINNERS
Overall Winner | Green Fire of London, by Ben Weir
An 'eternal flame dedicated to the spirit of 21st-century planning departments and developers', Weir's folly takes the form of a huge pyre on a huge pier, fuelled by timber from London's green spaces: all that real estate is wasted on trees.
Runner Up 1 | Floating Tidal Exploded Bus Maze, by Chris Doray Studio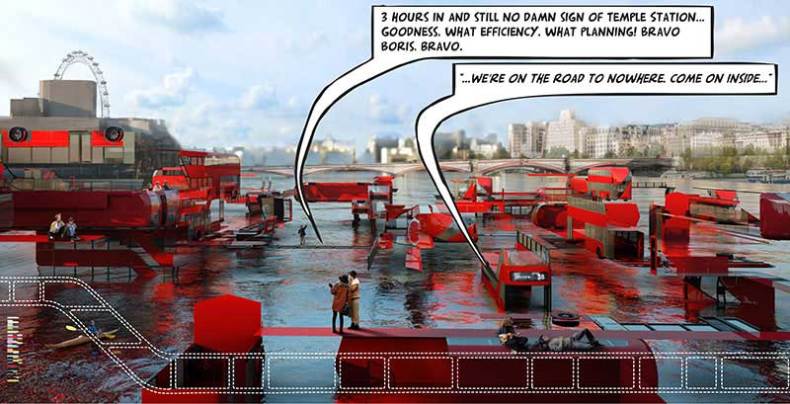 Runner Up 2 | Bulb, by Anthropophagic Architecture Anonymous
Joint Greenwash Winner | Bifrost Bridge, by Charlie Plumley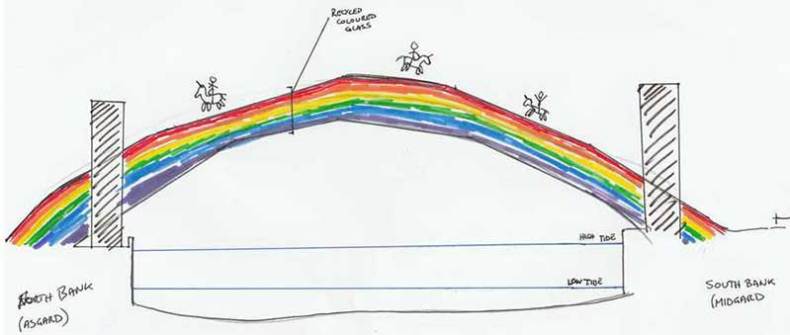 Joint Greenwash Winner | Huge Cake, by Shimokawa Shohei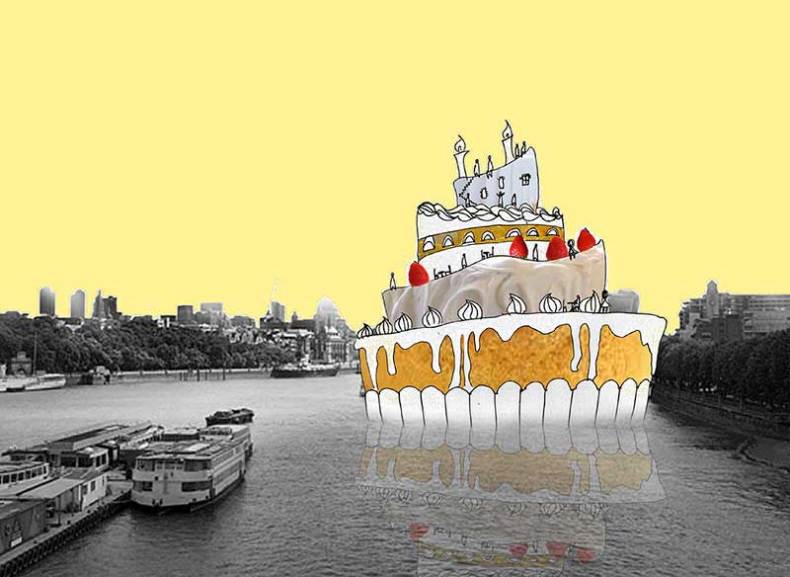 Joint Greenwash Winner | The Fairy Mushroom, by Anna Pro & Kira Olkhovsky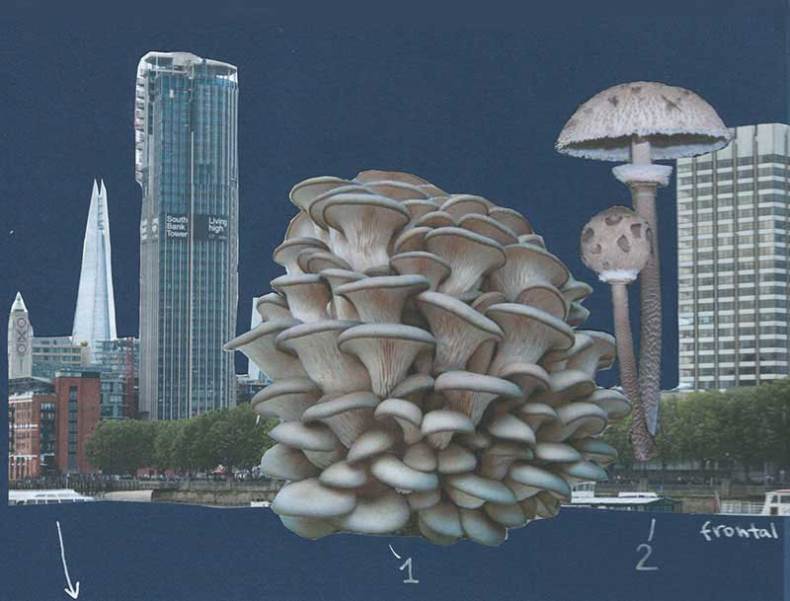 Martin Rowson Artwork for Winning Entry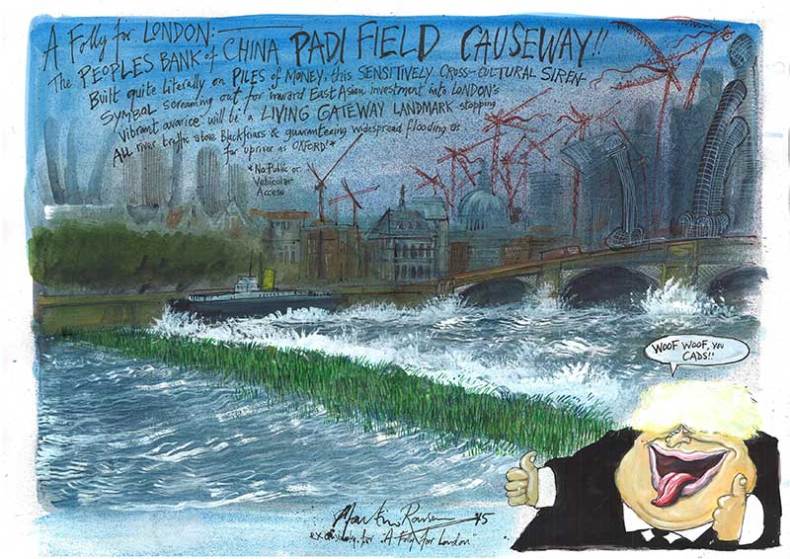 A pop-up exhibition of 'Folly for London' entries is at St John's Church, Waterloo from 24 September–4 October.
Unlimited access from just $16 every 3 months
Subscribe to get unlimited and exclusive access to the top art stories, interviews and exhibition reviews.
Recommended for you