In the early 19th century one of the best known art dealers in London was William Buchanan. He eschewed the term 'dealer' because he felt it demeaning, and instead described himself as 'a speculator'. He bought collections of Old Masters on the continent and brought them to London for the delectation of the British aristocracy, for whom buying 'pictures' was a sign of wealth, class and taste (usually in that order).
Two of Buchanan's prized possessions were a Venus and Cupid by Van Dyck, and the so-called Colonna Parmigiano. In 1803 he resolved to offer them to the 7th Earl of Wemyss. The reason was simple enough: 'The old Earl…has a particular rage for naked beauties, and plenty of the ready to purchase them with.' There were, however, a number of problems. First, the 'lecherous old Dog' was getting on a bit and haste was required for 'Old men sometimes die.' Second, there was an adviser, a man called Vernon, who held sway over the Earl's art-buying decisions. And finally there was the small matter that the Parmigiano was a copy, the original being in Bologna.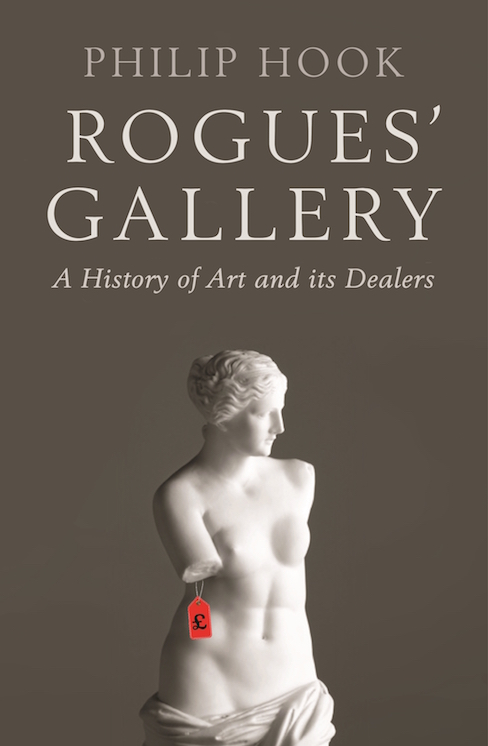 Buchanan's answer to the Earl's age was straightforward. The pictures were despatched immediately to Edinburgh, accompanied with the lie that someone else in Scotland was also interested in seeing them. 'This will create a competition,' wrote Buchanan, 'which will bring the old fellow to a decision…' The adviser Vernon was promised a bribe, should the Earl buy.
But the attribution required a more creative solution. Initially, Buchanan claimed that while the Parmigiano in Bologna was indeed genuine, the work to be shown to Lord Wemyss was instead by Parmigianino, an equally celebrated artist. When Buchanan was presented with definitive evidence that Parmigiano and Parmigianino were, alas, the same person, he suggested that of course, his picture was indeed by Parmigiano – but part of it might be by Correggio. The Earl declined to buy either work.
A century later, Buchanan's successors in London were faced with similar problems – dodgy attributions, the need to pay bribes, and dying clients. But there was one key difference. Now the British aristocracy were sellers; land values and farming rents had slumped. Great-grandpa's art collection was often a family's only valuable asset. Key to keeping the stables full and the servants liveried was Joseph Duveen, a dealer as brazen as Buchanan but with infinitely more charm and better connections.
Duveen revolutionised the art market, and not in a good way. Like Buchanan he paid bribes (in one case to Maurice de Rothschild's valet, to find out whether the famously constipated Baron had been to the toilet, and might thus be in a better mood to talk business). Duveen knew little about pictures, but this didn't matter because neither did his largely American clients. Instead, Duveen was selling what many art collectors have often most wanted to buy; class and taste.
It was Duveen's good fortune – and for a time the British aristocracy's saving grace – that between the late 1890s and the Great Depression, the mark of a gentleman in America was whether he could recreate almost identically the dining room of an English Duke, with its parade of portraits and Old Masters. Almost half the Andrew Mellon collection, the foundation of the National Gallery of Art in Washington D.C., was bought from Duveen. Indeed, it is claimed (though on what authority we are not told) by Philip Hook in Rogues' Gallery that 75 per cent of America's 'best Italian pictures' went through Duveen's hands.
To what extent those Italian pictures were 'the best' is, however, moot. Duveen relied heavily on attributions provided by Bernard Berenson, the leading art historian of the age. Berenson is today regarded as something of a flawed genius, a gifted scholar of the Italian Renaissance led astray by Duveen's generous commissions. Hook here gives him the benefit of the doubt. But Berenson was a fraud. He took bribes long before Duveen entered his life, and smuggled artworks out of Italy for sale in America. His complete invention of artists to whom he could attribute otherwise mystery pictures is probably the greatest academic art-historical scam. 'Other times, other standards' is Hook's verdict on the Duveen/Berenson era.
The succession of shifty dealers and corrupt experts who feature in Hook's entertainingly written book may lead some to believe that art dealers have and always will be rotten. It's a perception that is quite common. I once went to a lunch at a leading auction house which began with what was described as 'the art dealer's grace'; 'For those we are about to deceive, may the Lord make us truly grateful.' It is to Hook's credit that he, an auctioneer, presents a scrupulously frank view of one of Sotheby's most celebrated directors, Peter Wilson. (Hook's best Wilson tale relates to the first ever Warhol to be sold at auction, Soup Can with Peeling Label, in 1970. Wilson, keen to generate and sustain the Warhol market, said it had fetched a strong $60,000. In fact it had failed to sell.)
And yet some dealers – even occasional ones like me – will want to mount a case for the defence. Probably the most important art dealer in Britain when Buchanan was trying to rip off the Earl of Wemyss was John Smith. He compiled the first ever widely published catalogues raisonnés of Dutch, Flemish, and French artists, from Poussin to Rembrandt and Rubens. His account books are diligently filled with records of where his pictures came from, to whom they were sold, the usually meagre margins made, and in many cases are even illustrated with cross-sections of frames. Smith's pedestrian art-dealing techniques do not, however, catch Hook's sharp eye for anecdote and the few paragraphs he merits at the end of a chapter on Buchanan do not address Smith's wider art-historical legacy.
Rogues' Gallery is indeed a rogue's gallery. But it does not aspire to be a history of art and its dealers. It is essentially a series of well-constructed and amusing biographical chapters, from which stories and names tumble enjoyably off the page. Like all biographies it relies on its subjects to help make it an interesting read. And those art dealers (and one auctioneer) who have qualified for inclusion are the most colourful, flamboyant and (often) duplicitous. We're not all like that, honest.
Rogues' Gallery: A History of Art and Its Dealers, by Philip Hook, is published by Profile Books (£20).
From the March 2017 issue of Apollo: preview and subscribe here
Unlimited access from just $16 every 3 months
Subscribe to get unlimited and exclusive access to the top art stories, interviews and exhibition reviews.
Recommended for you