Imagine being able to appreciate the world's masterpieces without leaving your home. Or project them on to your living room wall. Now, this is no longer a dream – thanks to virtual and augmented reality.
VR ALL ART is a groundbreaking platform for artists, galleries, museums and the public to exhibit, explore and acquire art in the virtual and augmented worlds. 'It is an unlimited space in a new reality,' says Vitomir Jevremovic, VR ALL ART founder and CEO. 'A metaverse of galleries and museum spaces with no borders or physical boundaries.' VR ALL ART enables everyone to explore art wherever they are in the world, at any time, granting many people new access to cultural heritage. 'A school class from Germany, for example, could visit the Louvre in Abu Dhabi,' says Jevremovic – a prohibitively expensive trip in the physical world.
VR ALL ART gives new power to artists and galleries, who are no longer constrained by the physical limits of the real world or logistical concerns such as transport, customs and insurance.
It also marks an unprecedented evolution of the art market, which tends to follow traditional business models and is only accessible by a privileged few. The sector has never been disrupted with digital technologies – until now.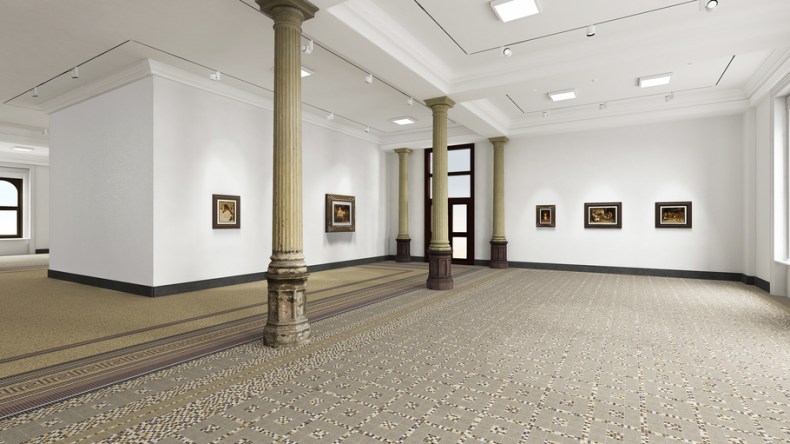 Innovation
VR ALL ART is powered by three innovative apps. The virtual reality (VR) app is 'the most immersive experience art lovers can have,' says Jevremovic. For gallerists and artists, it opens up unprecedented possibilities for exhibiting works. The VR app solves the problem of limited exhibition space, enabling artworks to travel the globe without ever having to physically move.
The app includes an exhibition planning tool that allows artists and curators to create virtual exhibitions and plan shows in real-world spaces. Gallerists can create open shows or exclusive displays for specific audiences.
Meanwhile, the augmented reality (AR) mobile app enables artworks to be admired directly on the walls of a person's home. Its scanner functionality recognises artworks in the real world and displays information about the work and the artist. The app also acts as a marketplace where artists and galleries can promote and sell their artworks to interested collectors.
Finally, the mixed reality app enables the user to mix digital visualisations of artworks with a real-world view through holographic glasses such as the Microsoft HoloLens. This also enables curators to plan and visualise art shows in real-world spaces with the help of holograms.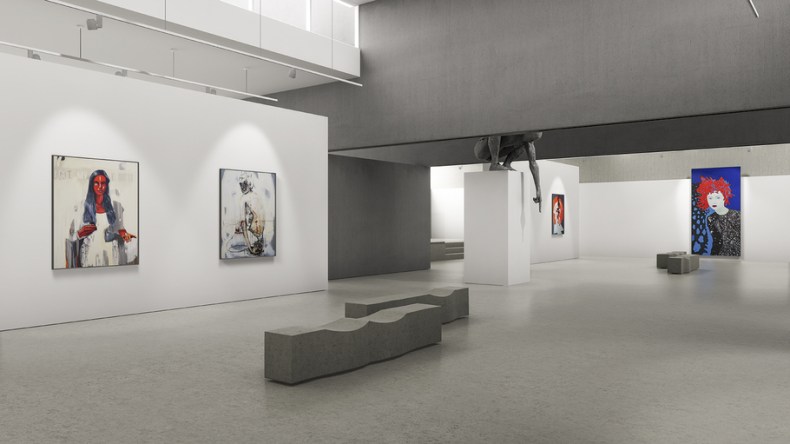 Access
VR ALL ART's mission is to bring everyone in the art world closer together – and all stakeholders will benefit from this proximity. 'Artists are involved in a constant struggle to showcase and sell their work, but in the virtual world, practical obstacles such as space, location and size of artwork will no longer apply,' says Jevremovic.
Galleries will gain access to a global audience in the digital world. Curators will no longer be bound by physical artworks in order to create exhibitions, and shows can be planned in virtual surroundings. For collectors, cross-border access to quality art will be easy. They will be able to exhibit and share their treasures with fellow collectors around the globe without any complications.
For museums, the virtual world presents a way of exhibiting the countless artworks hidden away in their archives. Staging virtual exhibitions will enable them to attract new audiences and raise their profile. University students will be able to learn the practice of curatorship first-hand via the VR ALL ART platform. By using this, they can 'walk into' a gallery or museum virtually and set up an exhibition.
Transparency
The VR ALL ART platform also allows artworks to be bought and sold in a few simple steps with the help of digital wallets and cryptocurrencies. Besides direct trades, the platform also facilitates auctions targeted at specific audiences. VR ALL ART opens up the global art market to new buyers with its universal platform optimised for web and mobile. This is not only an accessible market — thanks to blockchain technology, it is a transparent and fair one too.
Blockchain enables a decentralised registry of both digital and physical artworks that guarantees the transparency of art sales and the traceability of art on an indelible ledger. The VR ALL ART platform incorporates international CIDOC CRM reference standards into the blockchain space.
The VR ALL ART network is underpinned by a new digital cryptocurrency for investors based on smart contracts. The All-Art token can be used to share revenues from art sales. Blockchain registration turns art into a liquid asset, enabling a new type of art investment whereby anyone can make a partial investment in an artwork rather than having to buy it outright.
'Blockchain and virtual reality will transform the art world forever,' says Jevremovic. 'The only question is when, and which stakeholders will be first to join the movement.'
More information about VR ALL ART is available here.
Recommended for you