A round-up of recent news and comment from the Muse Room
Putting creativity back on the school curriculum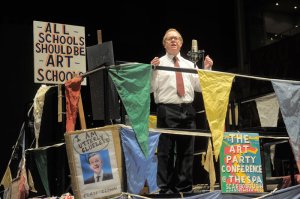 We spoke to the artist Bob and Roberta Smith about his campaign to stop the UK government sidelining art in schools. His film, Art Party, screened across the country this week, but is anyone in power listening?
This is not America
For a few minutes every night this month, Alfredo Jaar's A Logo For America interrupts the flashing commercial adverts of New York's Times Square. First displayed there in 1987, its challenging message rings true today.
Orderly Utopias: the enduring appeal of geometric art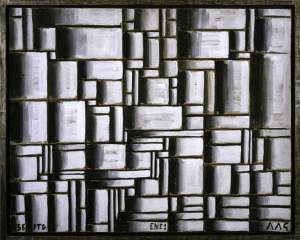 The Royal Academy of Art's 'Radical Geometry' exhibition isn't the only one to dwell on geometric art in recent years. Jessica Furseth looks back at some earlier shows and asks why we're still drawn to the shapes and structures of the genre.
A look at the Clark's new buildings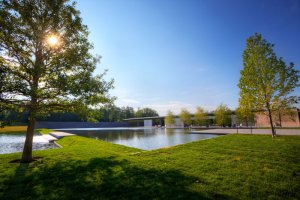 After its long-awaited redevelopment, the Clark has unveiled an impressive new building designed by Tadao Ando alongside refurbished galleries by Annabelle Selldorf.
40 Under 40: The Collectors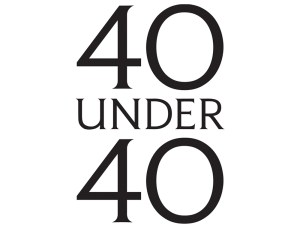 What role do young collectors have to play in the art world? Who has their eye on the latest trends, and is anyone still buying in more traditional fields? Thomas Marks discusses the final Apollo 40 Under 40 category: The Collectors.
Unlimited access from just $16 every 3 months
Subscribe to get unlimited and exclusive access to the top art stories, interviews and exhibition reviews.
Recommended for you