Apollo offers you the chance to win a superb free book.
Simply answer the question below and you could win one of the finest art history books and exhibition catalogues.
For our last competition prize we offered Degas/Cassatt, by Kimberly A. Jones (Prestel Publishing, £35)
We asked: In which year did the first Impressionist exhibition take place in Paris?
Answer: 1874
Congratulations to Martin Brown winner of this competition, drawn at random from the hundreds of correct answers we received.
This week's competition prize is Radical Geometry: Latin American Abstract Expressionism, by Gabriel Pérez-Barriero, Amalia María García, Isobel Whitelegg, Sara Meadows, Adrian Locke (£35, Royal Academy of Arts)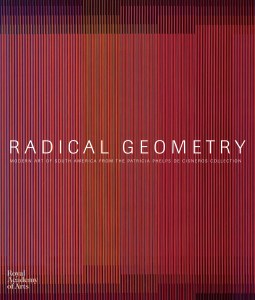 Radical Geometry: Latin American Abstract Expressionism charts the emergence of several distinct artistic movements in the cities Montevideo, Buenos Aires, São Paulo, Rio de Janeiro and Caracas. Spanning a dynamic period in South American art from the 1930s-70s, this book explores the development of an innovative abstract visual language that captured the positive spirit of the time and conveyed the radical aspirations of a young generation of artists. Radical Geometry: Latin American Abstract Expressionism accompanies the current show at the Royal Academy of Arts which comprises of over 80 paintings and sculptures chiefly drawn from the Collection of Patricia Phelps de Cisneros, the foremost collection of geometric abstract art from Latin America in private hands.
For your chance to win simply answer the following question and submit your details here before midday on 15 August 2014.
​In which South American country did the neo-concrete movement emerge in the 1950s?
This competition closes at midday on 15 August 2014
Related Articles
Review: 'Radical Geometry', South American art at the Royal Academy, London (Catherine Spencer)
Latin American art: the best of this summer's shows
Recommended for you