Apollo offers you the chance to win a superb free book
Simply answer the question below and you could win one of the finest art history books.
For our last competition prize we offered Vincent Van Gogh: Ever Yours, The Essential Letters, by Leo Jansen, Hans Luijten and Nienke Bakker (eds.) (Yale University Press, £30)
We asked: Van Gogh painted his famous sunflowers in anticipation of which artist's visit to Arles?
Answer: Paul Gauguin
Congratulations to Steve Turner, winner of this competition, drawn at random from the hundreds of correct answers we received.
This week's competition prize is Eduardo Paolozzi, by Judith Collins (Lund Humphries, £45)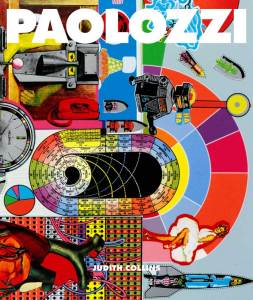 The work of artist Eduardo Paolozzi (1924–2005) continues to fascinate and inspire. His varied yet instantly recognisable work chronicles the significant changes in British art from the austere 1950s to the beginnings of post modernism. His artistic life came into being through his voracious curiosity and prodigious appetite for everything – art, science, music, philosophy, language and film. In this beautifully illustrated and designed book, award-winning author Judith Collins dedicates a chapter to each facet of Paolozzi's wide-ranging practice – including, in turn, his bronze, aluminium and public sculptures, as well as his early collages, his innovative printmaking, ceramics, tapestry, film, music and words.
For your chance to win simply answer the following question and submit your details here before midday on 20 February 2015.
In which year was Eduardo Paolozzi elected to the Royal Academy?
This competition closes at midday on 20 February 2015.
Related Articles:
Comings and goings: Paolozzi and public art (Gillian Darley)
Recommended for you