This week's competition prize is Marie-Antoinette by Hélène Delalex, Alexandre Maral and Nicolas Milovanovic, published by Getty Publications (£32.50). Click here for your chance to win.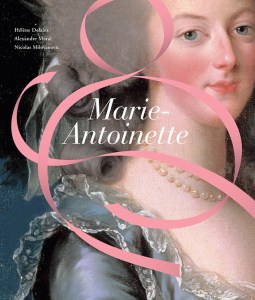 Visually rich and engaging, Marie-Antoinette offers a fascinating look at the multifaceted life of France's last, ill-fated queen. The authors find a fresh and nuanced approach to Marie-Antoinette's much-told story through the objects and locations that made up the fabric of her world. They trace the major events of her life, from her upbringing in Vienna as the archduchess of Austria, to her ascension to the French throne, to her execution at the hands of the revolutionary tribunal. The exquisite objects that populated Marie-Antoinette's rarefied surroundings – beautiful gowns, gilt-mounted furniture, chinoiserie porcelains, and opulent tableware – are depicted. But so too are possessions representing her personal pursuits and private world, including her sewing kit, her harp, her children's toys, and even the simple cotton chemise she wore as a condemned prisoner. The narrative is sprinkled with excerpts from her correspondence, which offer a glimpse into her personality and daily life.
For your chance to win simply answer the following question and submit your details here before midday on 12 August.
Which artist painted approximately 30 portraits of Marie Antoinette?
This competition closes at midday on 12 August.
For our last competition prize we offered Court and Cosmos: The Great Age of the Seljuqs by Sheila R. Canby, Deniz Beyazit, Martina Rugiadi, and A. C. S. Peacock, published by the Metropolitan Museum of Art (£40)
The Blacas ewer, a masterpiece of Seljuq craft, comes from which modern-day Iraqi city?
Answer: Mosul
Congratulations to the winner, Alexandra Blaison.
Recommended for you