A round-up of the week's exhibition reviews
The Many Faces of Audrey Hepburn (Rosalind McKever)
Mark Shaw, who photographed her on the set of Sabrina in 1953, called Hepburn 'the most intriguingly childish adult, feminine tomboy I've ever photographed…She's many women wrapped up in one.' This variety is overwhelmingly apparent when confronted with the exhibition's extensive collection of formal portraits, fashion shoots and candid images combined with previously unseen photographs from the family archive.
Art Imitating Life: Duane Hanson at the Serpentine (Will Martin)
With the total lack of barriers between artwork and viewer there's sometimes little reason to presume certain especially contemplative visitors are not also artworks…The gallery attendants seemed especially practised in smiling politely when people joke that they also might be artworks – this happened five or six times during my visit.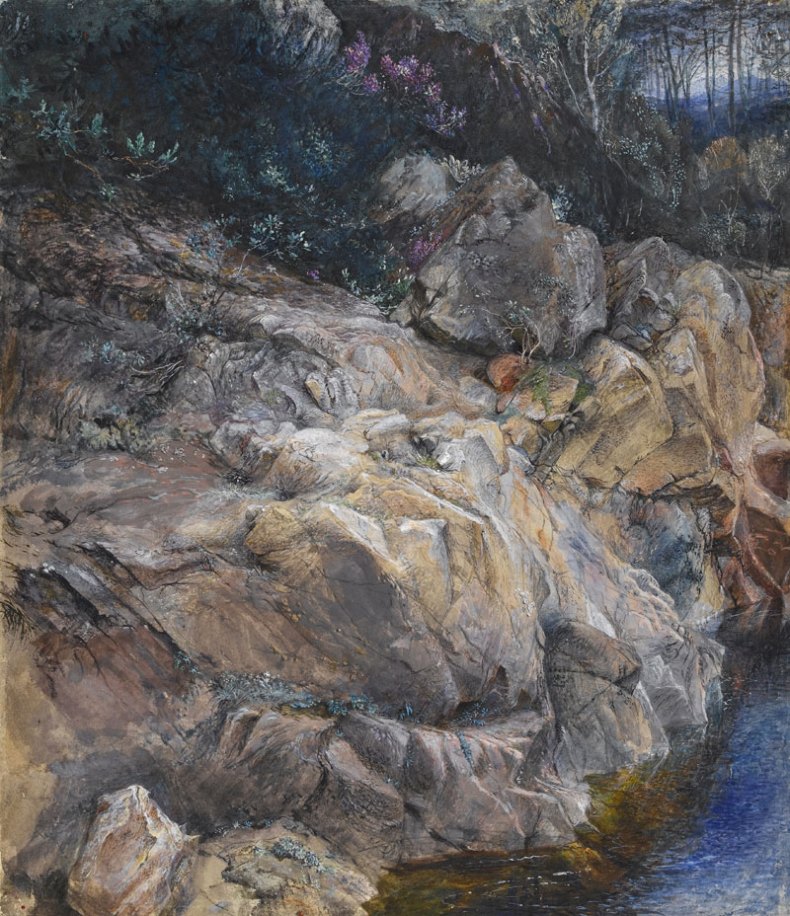 Fitzwilliam Museum shows off its wonderful watercolours (Emma Crichton-Miller)
This exhibition is derived entirely from the museum's own outstanding collection of watercolours, many of which have not been shown for 20 years owing to their fragility. This explains the luminous delicacy of the colours, the fresh blues and greens, and subtle shifts of brown and grey. It also explains the narrative the show traces, from the portrait miniatures of Nicholas Hilliard through to Barbara Rae's intensely red Red Hill (2000), one of scant contemporary works the museum holds.
England's history in photographs: highlights from 'Picturing England' (Mike Evans)
In the 1930s Paul Nash famously made the connection between abstraction and the view from above, inspired by O.G.S. Crawford's aerial photographs of antiquities. In this image the patterns are not created by prehistoric societies but by opencast ironstone quarrying east of Corby – the lines snaking across the plate are the overburden removed to gain access to the ironstone beds.
Agnes Martin's journey towards white (Jessica Furseth)
What is Agnes Martin trying to say? If you really want to know you will have to go see for yourself, because rarely does art lose quite so much in a photograph.
London Diary (Digby Warde-Aldam)
A haze is wobbling its way up from the rooftops, and a food van is blasting out reggae from the street below. I'd be surprised if there's a single plot of land between here and the Thames Estuary that doesn't stink of grilled meat. I want to be in the park, drinking mid-price rosé and slagging off this year's Serpentine Pavilion.
Recommended for you