A round-up of the week's reviews and interviews
Feminine Critique: Niki de Saint Phalle at the Guggenheim Bilbao (Lily Le Brun)
In 1960, the same year Saint Phalle left her husband and young children, she pinned a man's shirt to a wooden panel with large, rusty nails, and gave it a target board face and a barbed title, Hors d'Oeuvre or Portrait of My Lover. In 1961 she picked up a rifle, and peppered bulbous, object-encrusted plaster sculptures with bullets, so that they bled paint all over their gold frames. These Shooting Paintings became increasingly theatrical, and Saint Phalle became the only woman to be included in the Nouveau Réalisme group…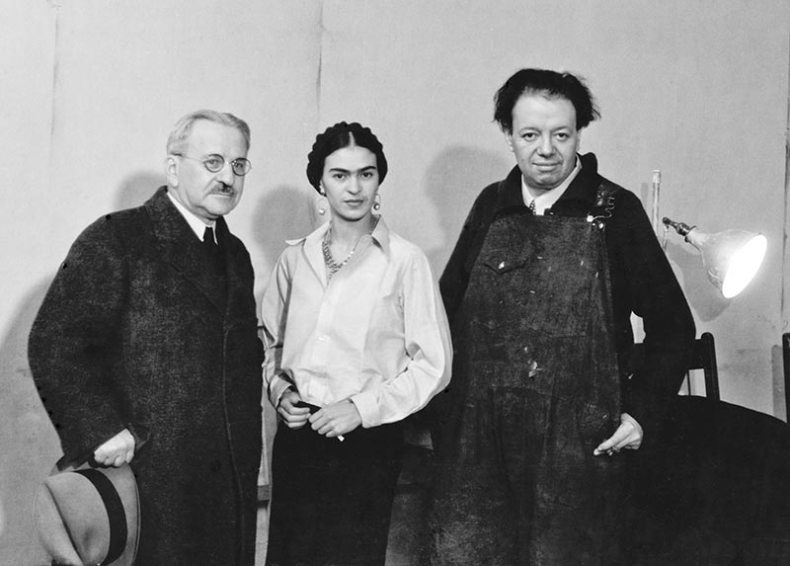 First Look: Diego Rivera and Frida Kahlo in Detroit (Mark Rosenthal)
The exhibition is a window into a seldom remarked upon moment in the artists' careers and interactions. It examines a remarkable year, in which Rivera arguably made his greatest mural cycle and Kahlo forged her now-revered, expressive style. Kahlo became Frida Kahlo in this year.
American painting in Paris: the Louvre's focus on US still-lifes (Caroline Rossiter)
The paintings of the earliest American still-life painters Raphaelle Peale and Joseph Biays Ord have a distinctly North American feel. Compared with Mignon's voluptuous composition of exotic blooms, there is a calm serenity to Ord's Still Life with Shells (1840). The pearly specimens are set against a backdrop of a Northern red oak, their shimmering surfaces reflected in a calm strip of water. Peale's Corn and Canteloupe (1813) retains the simple pleasure of a Chardin, but with produce harvested in Peale's native Maryland.
Recommended for you