A round-up of the week's reviews and interviews
Does Christian Marclay hit the right note at White Cube? (Richard Martin)
At its best, Christian Marclay's work explores combinations of sound and image that are deceptively simple and deeply seductive…Unfortunately, in this new White Cube exhibition (Marclay's first UK solo show since The Clock drew crowds) there's only one work that stands alongside the artist's finest achievements: the immersive animated installation Surround Sounds (2014).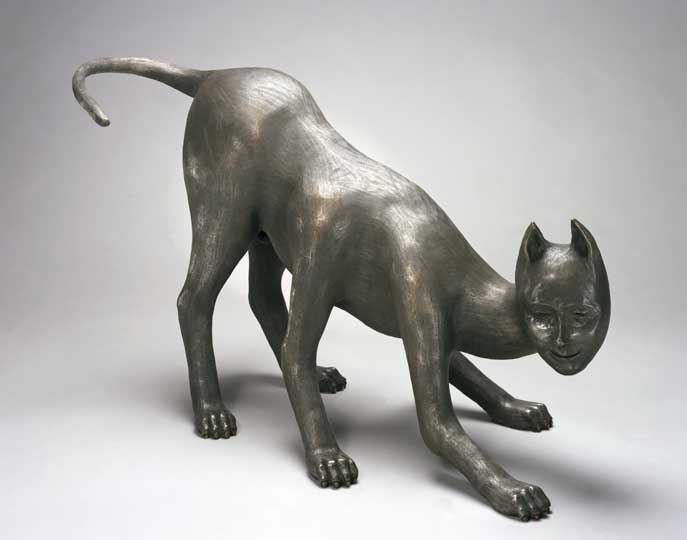 Honesty or artifice? Self-portraits at Turner Contemporary (Martin Oldham)
The works in the exhibition…do not fall easily into categories or themes. Some emulate the swagger of Van Dyck, others are self-deprecating. J.M.W. Turner's tiny watercolour self-portrait, painted at around the age of 15, captures an expression of wide-eyed adolescent intensity. Gainsborough's is understated and business-like. Female artists are unusually well represented in this throng. A deliberate strategy by the curators, it prompts a more critical questioning of the way identities are represented and offers some alternatives to the macho posturing and attention-seeking going on alongside.
Great genius: Piero di Cosimo at the National Gallery of Art, Washington (Louise Nicholson)
It is easy when visiting such shows to focus on rare loans from far-flung places (and some in this show have never before left the church for which they were painted), and to give cursory attention to the pieces that are always nearby, readily available. But for this exhibition the centrepiece is arguably the National Gallery's own big, bold, mature and newly conserved The Visitation with Saint Nicholas and Saint Anthony Abbot, which di Cosimo painted around 1489–90 when he was 27 years old.
'Jeremy Gardiner: Jurassic Coast' at the Victoria Art Gallery (James Purdon)
'Seaside surrealism' was Paul Nash's assessment of the uncanny coastline of Dorset, where he lived in the mid 1930s. Swans on the ocean, ammonites in the rock, driftwood gnarled into human form: everything seemed somehow out of place, resonant. Cliffs stacked up time in visible strata. A walk on the beach was a walk among objets trouvés. Jeremy Gardiner isn't exactly a surrealist, but his depictions of the Jurassic Coast share Nash's delight in formal experiment, geometrical form, and the resonance of found objects.
Your exhibition at the Hepworth Wakefield
is the largest you've had in the UK, and

follows a major European retrospective in 2009–10. How does it feel to look back on your work of several decades and see it gain this recognition?

It's pretty intense. I mean, I like it! Most of the time I'm alone and working. I don't think I could both work and be confronted with the intensity. I'm usually more focused on what I'm doing in the present. When I look at something from the past, I of course recognise it but it's as if it's another time, another era. It's almost like looking back on another life as another person.
Recommended for you