Apollo is delighted to announce the winners of the Apollo Awards 2013. Below is an edited version of the speech that Thomas Marks, the editor, gave at a dinner for the winners hosted by Apollo in association with Deutsche Asset and Wealth Management in London last night.
This has been a year of outstanding achievements in the art world. There have also been sadnesses, mysteries and surprises. This autumn alone, we heard the poignant news of Sir Anthony Caro's death as his retrospective at the Museo Correr drew to a close; the exhilarating news of a hoard of 1,400 paintings and drawings that have come to light – or been recovered – in a flat in Munich; and the barkingly mad news that a Koons balloon dog had fetched its golden bone of $58million at auction.
In their current guise, the Apollo Awards reach back to 1992, a time when the personality of the year was still known as the 'man of the year'; and indeed when that award could be won by a man who had died 42 years earlier. The five awards pick out exceptional books, exhibitions, acquisitions, museum openings and personalities. Increasingly they do and should reflect those triumphs and accomplishments that reach beyond the confines of the art world to make their mark on wider cultural life; whether that reflects sustained effort behind the scenes to relaunch a museum or expand its collection, or a signal achievement that catches the public imagination and lets art and its possibilities take flight.
The nominations are drawn from late-October 2012 onwards, and have been made by our eminent editorial panel. Thank you to them for their suggestions and conversations over recent months. We're especially grateful to Deutsche Asset and Wealth Management for their sponsorship of the Apollo Awards. Their wider sponsorship of Apollo this year has also enabled us to build and operate a smart new website, allowing us to raise our voice in the art world conversation while continuing to furnish its coffee tables with handsome feature articles and footnotes. This truly does feel like an event that reflects the rude health of Apollo in 2013, as well as the flourishing world in which it participates.
Book of the Year
The Letters of Paul Cézanne, and Cézanne: A Life, by Alex Danchev
See the full shortlist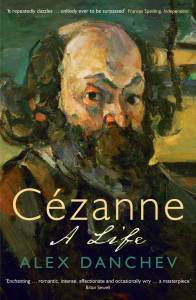 There have been some serious contenders for this year's award: opulent catalogues of the Wallace Collection's gold boxes, and Parisian Decorative Arts from the Rijksmuseum, as well as further testaments to scholarly diligence and interpretation in Christopher Rowell's masterfully curated Ham House book and the publication of the final volumes of the Waddesdon Catalogue series. There have been provocative works too – T.J. Clark's challenging study of Picasso and Alexander Nagel's Medieval Modern.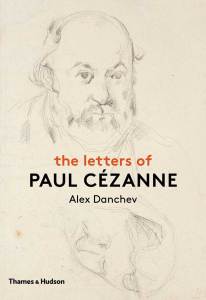 But this year's winner has published two books – a diptych if you will – that together make an eloquent and unfailingly intelligent contribution to how we view one titanic individual from the history of painting. D.H. Lawrence called Paul Cézanne 'the sublime little grimalkin', and these books give us an idea of him as an irate but insistently engaged figure in cultural life of his time. I hope that his biographer and translator will be smiling tonight. The Apollo book, or books of the year award for 2013, for Cézanne: A Life and The Letters of Paul Cézanne, goes to Alex Danchev.
Exhibition of the Year
'Houghton Revisited' at Houghton Hall, Norfolk
See the full shortlist
There have been some great international blockbuster shows this year; 'Inventing Abstraction, 1910–1925' at MoMA and 'Life and Death in Pompeii and Herculaneum' at the British Museum. At Apollo, we also like to celebrate focused exhibitions that enlighten us with the exceptional intelligence of their curation on a smaller scale: 'Piero della Francesca in America' at the Frick Collection brought together most of the panels of the Sant'Agostino altarpiece, while the Ashmolean Museum's 'Francis Bacon/Henry Moore: Flesh and Bone' tuned into a conversation between two artists that few had previously heard with such clarity. At the St Louis Art Museum, and later the National Gallery in London, 'Barocci: Brilliance and Grace' provided revelations about one artist's restless inventiveness; while 'The Springtime of the Renaissance', at Palazzo Strozzi and now the Louvre, brought superb loans together in sharp and surprising ways.
But one exhibition ran away with the laurels this year. Once-in-a-lifetime is a phrase that gets bandied about too much – but this was not just a once-in-a-lifetime exhibition, but something we may have to wait another two and half centuries to see again. It reunited many of the works from Robert Walpole's magnificent collection, including many simply audacious loans from Russia and elsewhere, recreating their original hang at Houghton Hall in Norfolk, and bringing 114,000 visitors through the doors. I am delighted to present this award to curator Thierry Morel and Lord David Cholmondeley for 'Houghton Revisited'.
Acquisition of the Year
The Leonard A. Lauder Collection of 78 Cubist artworks, Metropolitan Museum of Art, New York
See the full shortlist
The December issue of Apollo contains its traditional roundup of some of the most important gifts and purchases made by museums across the world. This year, it was even tougher than last to narrow down the selection, something I hope bodes well for the years to come. The exceptional story this year was the bequest of Leonard A. Lauder's Cubist collection to the Metropolitan Museum of Art in New York; I remember working on an article with Carmen Bambach from the Met on the day the news was announced – we had probably been looking at picture captions or similar, and then she sent a wonderful email that was so full of delight and seemed to sum up the museum's genuine and remarkable excitement about the gift. The Apollo Acquisition of the Year goes to the Metropolitan Museum of Art.
Museum Opening of the Year
The Rijksmuseum, Amsterdam
See the full shortlist
This award celebrates major new museum buildings, renovations and reopenings, as well as those museums that have sprung up from scratch – such as the Museum of European and Mediterranean Civilisations (MuCEM) in Marseilles. Our shortlist this year included the wonderful new Ditchling Museum of Art and Craft in East Sussex, and grand starchitect interventions at St Louis Art Museum, Missouri (the East Building), and the Lenbachhaus in Munich, as well as impressive restorations of the Kunstkammer at Vienna's Kunsthistorisches Museum and Donald Judd's house and studio at 101 Spring Street in New York.
But, as David Eskerdjian writes in the December issue of Apollo, 'there is bound to be a sense of inevitability about the winner'. During the decade of its closure, the Rijksmuseum in Amsterdam has been beautifully restored and enlarged, battling against the almost absurdly comic obstacle of a cycle path running through the building to carve out a spectacular new atrium and return both the famous Gallery of Honour and the extraordinarily diverse collection to its full glory. And so, straight from the Gallery of Honour, I would like to invite one of our Guests of Honour, Rijksmuseum General Director Wim Pijbes to collect the award for Museum Opening of the Year 2013.
Personality of the Year
Grayson Perry
The Apollo personality of the year for 2013 goes to someone whose personality truly strides before them. Since 2011, when he was elected as a Royal Academician, Grayson Perry has had a series of anni mirabiles.
That year, his highly acclaimed British Museum exhibition, 'The Tomb of the Unknown Craftsman', juxtaposed artefacts from the collection with fictional relics made by Perry himself; Neil MacGregor hailed it as the imaginative foil to his own acclaimed 'History of the World in 100 Objects' project. Earlier this year, 'All in the Best Possible Taste', Perry's wry, quasi-ethnographic documentary series about taste and the British class system, was garlanded with a BAFTA award for best Specialist Factual programme. And this autumn, Perry became the first visual artist to deliver BBC Radio 4's prestigious annual Reith Lectures, founded in 1948 to honour the progressive values of Reithian broadcasting.
For these achievements, for the roguish and uncompromising spirit with which he has carried them off, for his ability to open up debate with rare wit and bold insight, Grayson Perry is also the first visual artist to be named Apollo Personality of the Year.
Grayson Perry was unable to attend as he was giving a lecture elsewhere. Kathleen Soriano, director of exhibitions at the Royal Academy of Arts, collected the award on his behalf and read a short statement from the artist:
I feel especially honoured to accept an award from Apollo magazine for I think its readership represents the very demographic who I was most in fear of when I took on this year's BBC Reith lectures. I could feel the hot breath of art critics and historians on the back of my neck as I wrote and delivered them.
Whenever I take on any new role I always feel a total chancer, the validation of Apollo magazine helps a lot in alleviating my anxieties. In fact I may soon feel confident enough to realise my lifelong dream of becoming Brian Sewell. Thank you so much.
Recommended for you