Apollo Award Winners 2014
Personality | Artist | Museum Opening | Exhibition | Book | Digital Innovation | Acquisition
Nicholas Penny is about to become a film star. Or at least, the director of the National Gallery features heavily in National Gallery, Frederick Wiseman's meticulous documentary portrait of the grand old institution, which will be released in UK cinemas next month. The film catches Penny at some of his many duties: chairing long meetings on budgeting and marketing; playing host at exhibition openings; leading a private tour of 'Metamorphosis: Titian 2012'; and giving a gallery talk on Poussin's Triumph of Pan (1636). Through Wiseman's lens, Penny seems most animated – most himself, one might say – when he starts discussing the sculptural content of that strange Bacchanalian vision.
This is telling, for the director, who announced his retirement earlier this year, is among the most illuminating art historians of recent decades. His scholarly sympathies, combined with a deep understanding of what an institution's history might mean for its future, have percolated through his work at the National Gallery. Few museum directors today have much time to engage with the artworks in their care: the demands of fund-raising and management, and of a bloated schedule of meetings and public appearances, can render looking and thinking about art into something that seems more akin to an indulgence than an imperative. It is Penny's forceful enthusiasm for the National Gallery collection, and what that passion has entailed, that make him the standout choice for the Apollo Personality of the Year award for 2014.
We meet early one morning in the museum café. No sooner have we sat down than he sets off on a tack that characteristically mingles self-deprecation and faint mischief: 'I'm sure I don't deserve this honour,' he says. 'But I am very much struck by how you have to suppress a great deal of your personality if you're a museum director. I thought that if they think I'm the Personality of the Year, it shows that I've really failed in that regard.' Penny's firmly held opinions – on the risks of inter-museum loans, for instance, or the lack of serious critical debate about contemporary art – have often made the press in recent years, and this is another thing to be thankful for: in a sector that often seems dominated by an implausible consensus, it has been salutary to hear such a senior figure expressing concerns or frustrations in public.
Penny took on the top job at the National Gallery in 2008, following several decades of distinction as a curator and scholar. Having started out as an academic, he became Keeper of the Department of Western Art at the Ashmolean Museum in 1984, before being appointed Clore Curator of Renaissance Painting at the National Gallery in 1990. It was in this role that, in 1992, he identified The Madonna of the Pinks (c. 1506–07) as an autograph work by Raphael; the painting would enter the museum's collection in 2004 after a memorable public appeal to fund its acquisition. Penny's first stint at the National Gallery came to an end in 2000, when he left for the National Gallery of Art in Washington, D.C., where he was Andrew W. Mellon Professor at the Center for Advanced Study in the Visual Arts and, from 2002, Senior Curator of Sculpture and Decorative Arts.
While holding these curatorial posts, Penny produced a steady stream of authoritative publications, including catalogues of European sculpture in the Ashmolean (1992) and two volumes on the 16th-century Italian paintings in the National Gallery (2004 and 2008), covering Bergamo, Brescia and Cremona, and Venice respectively. He has frequently also written for a wider public, contributing many expansive essays to the London Review of Books over the decades. The Materials of Sculpture (1993) remains a book with the power to shift how one sees and thinks about objects: through its combination of technical knowledge and lucid stylistic readings, it does for sculpture what Alec Clifton-Taylor's The Pattern of English Building did for vernacular architecture, or what Michael Baxendall's Painting and Experience in Fifteenth-Century Italy did for the art of that period.
The National Gallery has thrived under Penny's directorship, with annual visitor figures topping six million for the first time in 2013 ('I don't know quite how it's happened,' he says, 'the attendance figures keep going up and up'). His tenure has coincided with a number of critically acclaimed and highly popular exhibitions, including 'Leonardo da Vinci: Painter at the Court of Milan' (2011–12), which saw long queues of visitors for tickets outside the Sainsbury Wing, and this year's 'Veronese: Magnificence in Renaissance Venice' and 'Rembrandt: The Late Works' (until 18 January 2015). Such successes have come against a backdrop of shrinking central funding for museums and galleries in the UK: sustained cuts to government grant-in-aid to the National Gallery amount to 15 per cent over the period 2011–15. As Penny admits, 'To have the courage to defend the idea of a publicly funded institution…is now a very difficult thing.'
Talking to Penny, however, one senses that the headline exhibitions have to an extent been a distraction from what he has seen as his central responsibility: protecting the collection for future generations, both in terms of its material conservation and in enhancing our knowledge of it. 'The histories of loan exhibitions and permanent collections are quite disparate, and now the two things have come together,' he says. 'It's not obvious that they aren't in some sort of conflict, and I think that one of the most difficult things for a director is to keep the balance between them.'
For Penny, the mandate of a public museum has meant working to a far longer time frame than a more impresario-minded director might allow for: 'Museums and art galleries', he says, 'weren't really established for "the public", in the sense of today's living people, they were always intended to be regarded from a far higher altitude in terms of time – they were for posterity.' He continues: 'People talk all the time about how it's really important to get more young people in, which is perfectly good, but I really think it's more important that people in my position should be thinking about what's going to happen in 30 years' time. If you do that, you're keener to look after – and I don't just mean protect, but actually research and think about – all the most unpopular art that happens to be in the National Gallery today.'
That means heeding less fashionable Old Masters, as well as the 'tickety-boo' paintings that bring so many tourists to the gallery each year. Penny points out the correlation between a moribund market for Old Masters and an alarming diminution in experts in the field: 'When you look at old auction catalogues from 20 or 30 years ago, it's quite dramatic. There were 10 times more museum-quality works. If museums aren't buying in these areas, they won't value having curators in them, and the auction houses will have fewer experts. You can actually see that some areas of connoisseurship are shrinking.' It is a disquieting situation, but one that might be said to have spurred Penny on at the National Gallery: 'A place like this has to make itself a centre for expert knowledge about the pictures we have. We can't rely on university art history departments producing people who'll help us decide whether a Gaudenzio Ferrari really is by Gaudenzio Ferrari. We have to be a centre for study and scholarship – I think I've done quite a lot for that at the National Gallery.'
The results of this attitude may not be immediately evident to visitors, but they look clear and impressive when one starts to compile them. There have been the intelligent focus exhibitions, largely drawn from the permanent and reserve collections, in the Sunley Room – including this year's 'Building the Picture: Architecture in Italian Renaissance Painting', which 'has left quite a significant legacy behind'. And then there's been the drive to reconfigure how the reserve collection is displayed in the long-neglected Room A – now no longer a cluttered storeroom, but an intriguing, carefully lit display of more than 200 lesser-known works – as well as current work to reinvigorate the cruciform galleries in the museum's basement.
Beyond this has been the significance for Penny of 'the intelligent rotation of paintings, which is quite a difficult thing to control'. He is unmistakably proud of his 'really strong curatorial department', and enthuses about the vision they have shown in rehanging and revitalising the collection: 'One of the most exciting things recently has been the Rosalba Carriera pastel portrait, which I've always thought had been a great thing once, but bleached now. Letizia Treves [Curator of Italian and Spanish Paintings 1600–1800] has hung it in the centre of a wall in a way that has an electrifying effect on the Longhis and the Guardis. It holds its own in a room with a great Goya portrait – it's like an acquisition.'
That acquiring knowledge about works of art can be as thrilling as acquiring objects themselves seems a highly constructive sentiment. But Penny's tenure has also been memorable for the material acquisitions he has negotiated for the gallery, including the triumphant joint purchase of Titian's Diana and Actaeon and Diana and Callisto (both 1556–59) with the National Galleries of Scotland, in 2009 and 2012 respectively. 'I can't believe that any previous director or group of trustees wouldn't have tried to get those pictures,' he suggests, 'although it did require quite a nerve at that particular moment, with all the markets crashing around one. I suppose John Leighton [Director General of the National Galleries of Scotland] and I thought, it's easier to be courageous when there are two of you standing on the cliff top. You want to say, "Of course we'll go down, we'll go down together".'
A more surprising acquisition has been George Bellows' Men of the Docks (1912; see Acquisitions of the Year), the first major American painting to enter the National Gallery collection. In a way, this purchase looks far more like a statement of intent than that of the two Titian poesie; it is a declaration that the collection might benefit from being stretched as much as strengthened. 'I've always thought it was fairly ridiculous that we excluded North American painting', says Penny. 'To be honest, it's a bit late to be collecting it…But our best chance of getting three or four more great American pictures in the future is to show that we're really interested by buying something of the standard of the Bellows.' To Penny's mind, this work is another to have benefitted from the creativity of his curators: 'Some people didn't like the fact that when we first got the painting we stuck it in a room with considerably earlier Impressionist pictures. But the fact is, Bellows comes out of Manet…There's nowhere else in the world where he's displayed as part of the tradition to which he wanted to belong.'
Penny has not pushed building projects at the National Gallery; his interventions in this respect have been more delicate than grand. 'The most important thing about the permanent collection in my time as director,' he says, 'is that by the time I leave, every single Victorian or Edwardian ceiling – with the original day-lit arrangements and plasterwork – will have been exposed and restored.' Here, as elsewhere, Penny has looked to the past for examples. But this year has also seen a cluster of developments that will modernise visitor experience, including the introduction of Wi-Fi in the galleries; reversing the ban on photography; and the launch of the museum's first membership scheme. 'The gallery's got to respond to what you might call the common expectation of a visitor. It will always change in that way.' Even here, however, in thinking about what these policies might entail, the importance of precedent is palpable: 'New forms of antisocial activity arise at different times. In the Ashmolean Museum in the 1920s, all the undergraduates started whistling and the curatorial staff were driven absolutely crazy. They thought there was nothing more important in the world than stopping whistling.'
Penny will remain in his post until his successor is recruited. Beyond that, he plans to finish cataloguing the Ferrarese and Bolognese paintings in the National Gallery with Giorgio Mancini – 'a scholarly thing that I've deliberately kept on the boil; I only go back to it in the middle of the night' – and is interested in doing some teaching, and returning to critical writing. 'A certain lack of responsibility is a necessary precondition for many forms of creativeness – certainly for critical writing,' he says. 'So I'm not looking for more responsibility.'
Thomas Marks is the editor of Apollo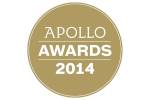 The Apollo Awards 2014
Personality | Artist | Museum Opening | Exhibition | Book | Digital Innovation | Acquisition
Unlimited access from just $16 every 3 months
Subscribe to get unlimited and exclusive access to the top art stories, interviews and exhibition reviews.
Recommended for you