A round-up of the week's reviews…
'Other Primary Structures: Others 2′ at the Jewish Museum New York (Raisa Rexer)
…despite their close ties to 'Primary Structures', these Latin American works also push back at the canonical aesthetics of Minimalism, revising and transforming them. The delicate sense of negative space in works like Renzi's Degrees of Freedom in a Real Space makes progenitors like Walter de Maria's Cage seem heavy-handed and obvious.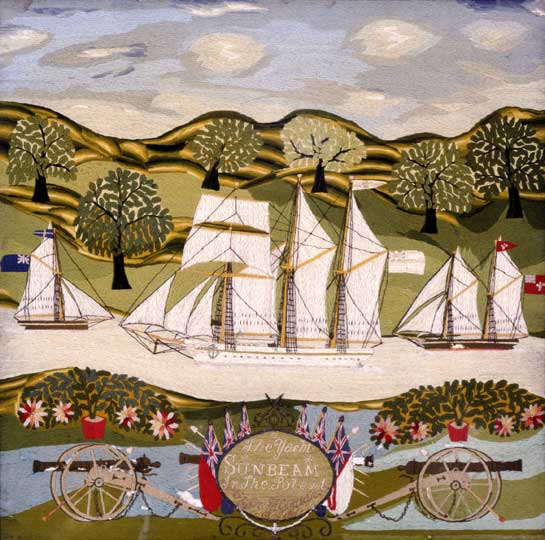 'British Folk Art' at Tate Britain (Danielle Thom)
Not many exhibitions first confront the visitor with a giant gold teapot and an equally large pair of boots, but then 'British Folk Art' is distinctly different from most exhibitions. Tate Britain's overview of 'folk' art – a difficult category to define – is full of charm and whimsy, while at the same time offering a rigorous analysis of folk art's various permutations and contexts.
The model architect: touring Sir John Soane's Museum (Owen Hopkins)
Models were fundamental to Soane's practice as an architect. In one of his famous Royal Academy lectures, he described how 'Many of the most serious disappointments that attend those who build would be avoided if models were previously made of the edifices proposed to be raised. No building, at least none of considerable size or consequence, should be begun until a correct and detailed model of all its parts has been made'. But their significance for Soane ran far deeper than as mere design tools. Models were vital for both the didactic sides of Soane's collection and in how he represented himself as an architect.
Rise and Fall: 'Progress' at The Foundling Museum (Martin Oldham)
The pursuit of progress gives momentum to modern life. Civilisation marches forward in an endless ascent of improvement and renewal, or so we are led to believe. Art often takes a different view, and dwells on the things that are left behind by progress…For Hogarth, progress takes place on a human scale, to individuals. Modernity promises the potential of social advancement and self-actualisation, but can just as easily result in ruination and disgrace.
Fundamentals: Venice Architecture Biennale (Zofia Trafas)
The first ever Architecture Biennale shook the architecture world with a powerful and provocative proclamation of Postmodernism as the new style. It offered a memorable exhibition of full-scale streetscapes and architectural installations to tell its story. In recent years however, the showcase has languished under weak (and too broad) curatorial narratives, housing a few too many 'starchitect' portfolio parades without real critical curatorship… this time round the Biennale comes out strong.
Dazzle ships and drawings in Liverpool (Digby Warde-Aldam)
The project is an interesting idea, and the reaction from visitors was enthusiastic when I visited. But the result is a bit flat – colourful it may be, but there's not that much to it. Perhaps unrealistically, I'd been expecting something that drew on the confrontational vigour of the wartime patterns…Much truer to the invention of the wartime camoufleurs is an exhibition just across the dock at Tate Liverpool, where a retrospective of Indian artist Nasreen Mohamedi's work has opened.
Recommended for you