A round-up of the week's reviews and interviews
Boy Wonder: Eric Ravilious at Dulwich Picture Gallery reviewed (David Boyd Haycock)
Eric Ravilious (1903–42) was not the sort of artist who made headlines. Despite having a couple of mistresses, he was no Augustus John; though he lived through the turbulent decades of the 1920s and '30s, he was not a political painter; nor was he an abstractionist or a surrealist when these movements were at their height in Britain. To his friends he was simply 'The Boy'…
Highlights of Masterpiece London (Emma Crichton-Miller)
In its early days, Masterpiece was deemed brash by some fair veterans, citing the fast cars and fine wine it embraced. Times have changed, and the sceptical have been persuaded by both the quality of the rigorously vetted objects and the international roster of established galleries.
'It was a challenge, but I have grown from it' – Shirin Neshat on her latest work (Kasia Maciejowska)
I never feel accomplished. I've been having retrospectives since 2000 and my career has been quite steady with no major jumps. I've been both criticised and praised. Nothing has changed for me, which I like because in the end all I want is to keeping working. Looking back can be good and bad…
Fondazione Prada celebrates thousands of years of 'unoriginal' art (Rosalind McKever)
A number of plinths stand empty at the Fondazione Prada's new space in Milan. It is no mistake; the exhibition's curators want to highlight the absence of Myron's Discobolus, Polyclitus's Doryphorus and Praxiteles's Satyr. These (yet) undiscovered Greek bronzes are known through literary sources and the later copies that fill this exhibition.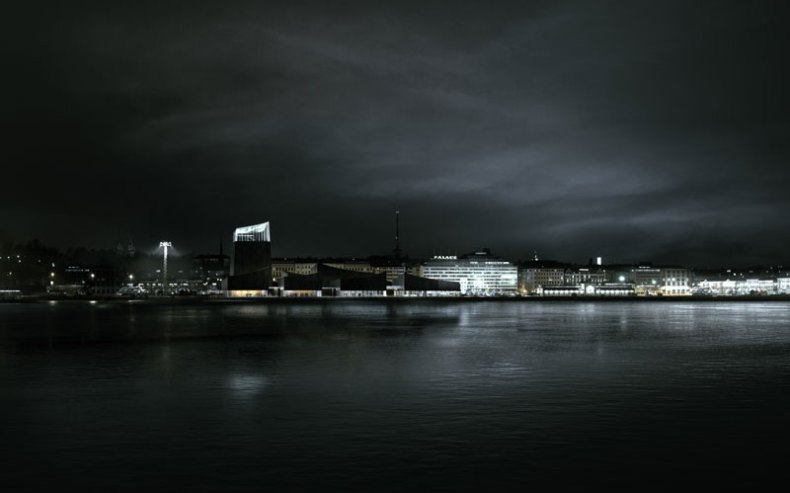 Guggenheim Helsinki should not see the light of day (Tom Jeffreys)
For what it's worth, I think Moreau Kusunoki's designs for the Guggenheim look very nice. But I also hope they are never realised here in central Helsinki
London Diary: Fighting History and mapping the city
Unlike a lot of people, I'm not allergic to the 'thematic' approach favoured by Tate. But to arrange a show predicated on history painting in a non-chronological order smacks of wilful perversity. Revisionism is all well and good, but its argument must be coherent and convincing: this isn't.
Recommended for you